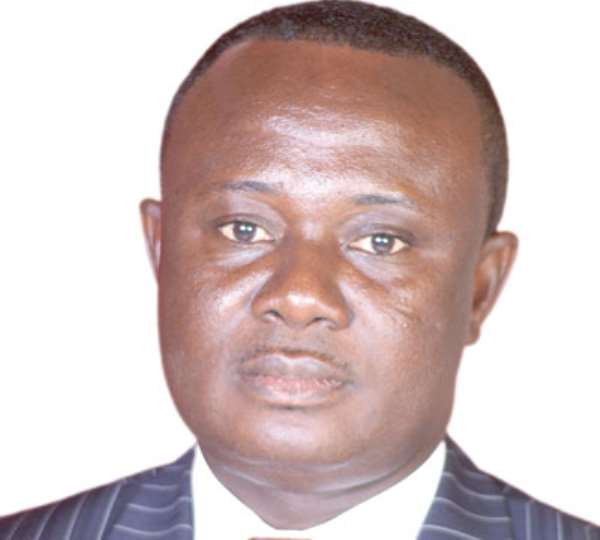 The Minority in Parliament has commended a former Attorney General (AG), Mr Martin Amidu, for his singular effort to retrieve €25 million paid by the government to Waterville Holdings Limited as judgement debt .
The Supreme Court, on Friday, June 14, 2013, unanimously ordered the construction firm to refund the amount on the basis that it had no valid contractual agreement with the government.
The court reasoned that the purported agreement entered into on April 26, 2006 for the rehabilitation of the Baba Yara Sports Stadium in Kumasi, which has a 40,000 seating capacity, was unconstitutional because it contravened Article 18 (5) of the Constitution.
The said article provides that in any agreement, the terms and conditions which involve international transaction or economic activity should be laid before Parliament and approved by resolution of the House before it becomes operative, enforceable and binding in the Republic of Ghana.
At a press conference in Parliament yesterday, the Minority said it appreciated Mr Amidu's resilience and tenacity of purpose in that enterprise, even in the midst of the hostility and acrimony that his action provoked within some sections of the society.
Addressing the press, the Minority Spokesperson on Legal and Constitutional Affairs, Mr Joseph Osei-Owusu, acknowledged that in trying to seek justice for the people, the former AG lost his position for inexplicable reasons but remained undaunted, courageous, focused and purposeful.
He said Mr Amidu deserved the accolade "First Citizen Vigilante of Ghana" and added that posterity would laud him for the transparency and incorruptible stimulus his initiative had instilled in the country's democratic development.
"The pace has been set by Mr Amidu to enable the people of Ghana to appreciate that fighting corruption and fraud is a collective enterprise involving Parliament as well as civil society and patriotic individuals," Mr Osei-Owusu said.
He called on the current AG to hasten to recover the €25 million in order to avoid rendering the judgement nugatory, notwithstanding the Minority's initial reaction that the amount should have attracted interest.
Mr Osei-Owusu said when the Minority first raised the matter about dubious judgement debt processing and payments, they came under the attack of "sycophants, bootlickers and cheerleaders" even though it had no illusions about improprieties and flagrant display of incompetence and connivance by the attorneys and or individuals acting on behalf of the state.
He called on the Attorney General, in the meantime, to take steps to protect Ghana's funds by applying to the High Court to order Mr Alfred Agbesi Woyome, a businessman at the centre of the judgement debt issue, to deposit the sums of money paid him in the court pending the final determination of the government's action against him.
That, according to Mr Osei-Owusu, would ensure that at the end of the case there would be money to return to the state.
Story: Emmanuel Adu-Gyamerah