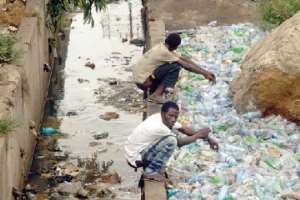 The chief executive officer of the People's Dialogue on Human Settlement has said 80% of Accra's residents live in slums.
"There are basically two definitions we can ascribe to a slum. We identified five key areas; the one that talks about improved sanitation, the one that talks about clean water, the physical condition of the house, tenure security and overcrowding," he said.
Speaking on Our Cities, Farouk Braimah said his outfit worked with the UN and Ministry Of Local Government to find a localized definition of slums and they discovered that some slums had grown, matured and nothing could be done about them except for regeneration.
"There are different categories of slums. We have one that has grown and matured and there is nothing we can do about it unless you wipe them out or do some regeneration; and we have the smaller slums which are more transient and we can deal with them by getting the people out of the area," he stated.
Mr. Braimah further stated, "If you have a settlement that provides toilet facilities for a hundred people and the population increases to five hundred and you don't expand the network of toilet facilities, there is definitely going to [be] an over-stretched pressure on this facility."
"Over a long period of time, we have not had a significant improvement in housing… The houses are not there; the infrastructure is not expanding and more people are moving in so definitely, we'll have a rundown tournament," he added.