Youth urged to uphold the values of hard work and integrity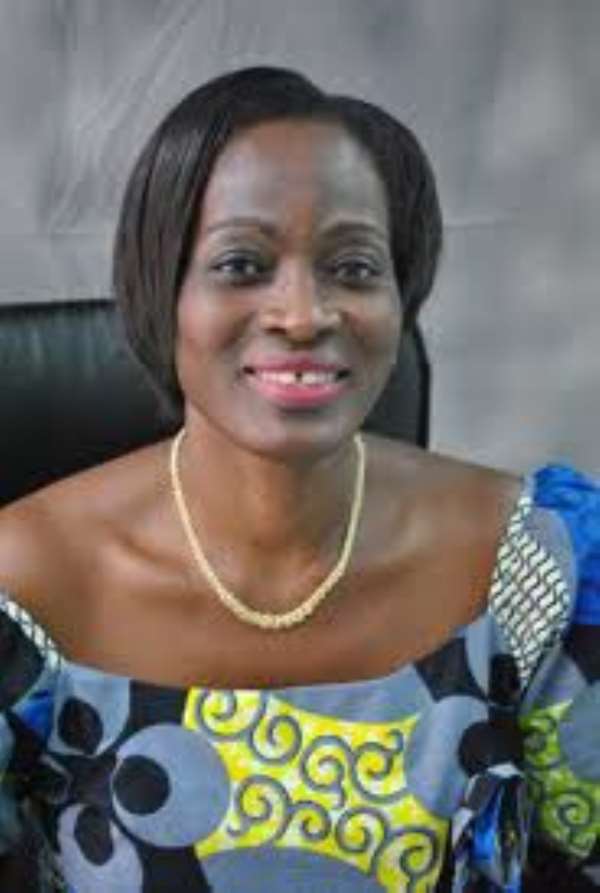 Mrs Cynthia Lumor
57628
Kumasi, March 15, GNA - Mrs Cynthia Lumor, Corporate Services Executive of MTN Ghana, has called for the youth to uphold the values of hard work and integrity.
They need to take advantage of opportunities to broaden their outlook and better their situation.
She was speaking at the 'Springboard 2013 Road Show', a motivational event that brought together more than 800 young professionals, mentors and achievers to network and share ideas in Kumasi.
'Going global' was the theme for the programme organized by the Springboard Road Show Foundation in collaboration with the Legacy and Legacy and the MTN Ghana Foundation.
High profile personalities who were present to share their thoughts with the gathering included Archbishop Charles Palmer Buckle, Metropolitan Catholic Archbishop of Accra, Mr Ebo Whyte, Chief Executive Officer of Roverman Productions and Springboard 2011 Personality and Mr Kwaku Sintim Misa, CEO of Sapphire.
Mrs Lumor reminded the youth that they have crucial role to play in the nation's transformation.
They should do everything to bring out the good things in them to influence the direction of the society.
Mrs Lumor on behalf of the MTN Ghana presented GH¢10,000.00 to five winners of a competition held as part of the event, with each of them receiving GH¢2,000.00. This would be used to set up a project that would benefit their communities.
GNA