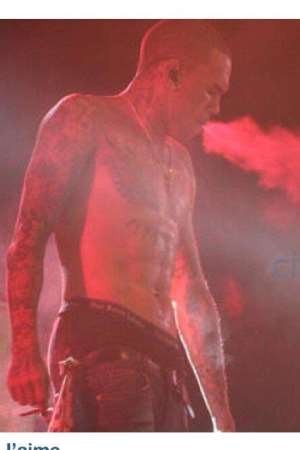 The Ghana Pentecostal and Charismatic Council (GPCC), has asked the Police to invite organisers of the Hope City Launch Concert to assist in investigating the R&B Superstar, Chris Brown's smoking of weed on stage.
The 'Chris Brown' Hope City Launch Concert was organised by rLG and powered by Charter House Productions with support from Empire Entertainment.
The 'Beautiful People' singer who was paid $1 million to perform on Tuesday, promoted the smoking of marijuana when he grabbed a stick of weed, started smoking and advised the audience to do same.
The laws of Ghana frown on the possession or smoke of Indian hemp popularly called 'wee' or 'ganja'.
Speaking in an interview on Peace FM on Thursday, Apostle Samuel Yaw Antwi, General Secretary of GPCC, expressed his disappointment at Chris Brown's act and has asked the police not to just comment on it but to take action on that.
"We were very saddened by that act. We are really disturbed. If you look at the amount of money which was given to him only to come and put up this act and even advice the youth to stand up against anyone who will ask them not to smoke is very sad.
"You would ask yourself; where are we going as a country? We are pleading with the police not to just talk about the issue but invite the organisers to assist in their investigations…" he opined.
Apostle Samuel Yaw Antwi also expressed disappointment at DSP Cephas Arthur for asking Ghanaians to consider what Chris Brown did as 'one of those things and let it go'.
The director of public affairs at the police headquarters told Okay FM's kwame Nkrumah in Accra that Ghanaians should forget about what Chris Brown said because he does not know of the laws of our country.
"I am very disappointed in what DSP Cephas Arthur said, because if it were to be a Ghanaian, he or she would have been arrested. This is a public event and if the money was used to promote a local artiste it would even have been better…" he added.