South Africa : Pistorius' father accused of 'racist slur'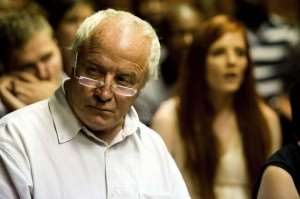 The ANC (African National Congress) has accused Oscar Pistorius' father of being "racist" after he reportedly told the Daily Telegraph that "the ANC government is not willing to protect white South Africans"
In a statement the ANC said: "The African National Congress rejects with contempt the accusation made by Henke Pistorius (the father to Oscar Pistorius) to a UK newspaper that "the ANC government is not willing to protect white South Africans".
"Not only is this statement devoid of truth, it is also racist. It is sad that he has chosen to politicise a tragic incident that is still fresh in the minds of those affected and the public.
"This tragic incident has affected two families that are still trying to come to terms with what happened and this latest racist slur is not assisting these families.
"We think it is ill-advisable for anyone to start apportioning undue blame."