Tourism levy regulation has put Ministry on right footing - Ofosu- Adjare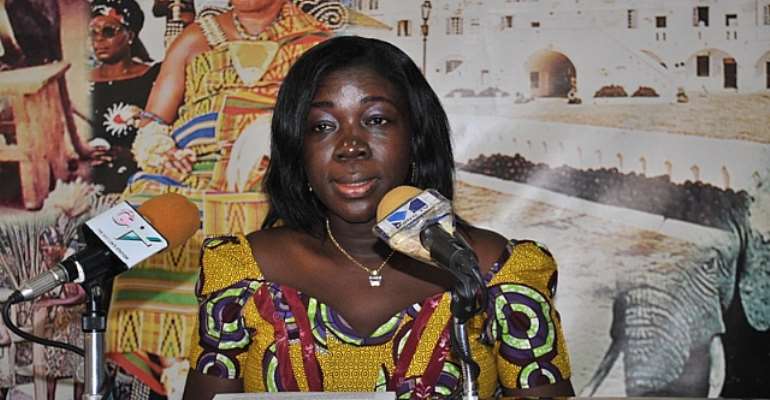 Accra, Feb 27, GNA - The passage of the tourism levy regulation has offered the Ministry a good foundation to contribute to national economic development, Mrs Elizabeth Ofosu-Adjare, Minister for Tourism, Culture and Creative Arts has stated.
'The passage of the Tourism Levy Regulation LI 2185 has put the Ministry on the right footing. It is left to us to maximize the collection of this levy to enable us move the Ministry to the next level,' she said.
The regulation was created under the Tourism ACT 817 established by the Tourism Development Fund (TDF) to provide funding for tourism and tourism-related projects and programmes, marketing and promotion of tourism, capacity building, market research, development of tourism infrastructure and for tourism education and training.
Speaking with the staff at a durbar on Wednesday in Accra, Mrs Ofosu-Adjare said the Ministry must put in place effective collection mechanism for the levy and educate all stakeholders on the importance of honouring the levy to promote harmonization.
The durbar was for the new Minister to officially meet the entire staff of Ministry.
Mrs Ofosu-Adjare said the new name of the Ministry comprising tourism, culture and creative arts, called for the needed resources to be provided so as to enable it implement its development goals and contribute meaningfully to the growth of the economy.
She told them that with the inclusion of culture and creative art to the Ministry's mandate, the work load had increased which demanded more hard work, dedication and punctuality.
Mrs Ofosu-Adjare mentioned Ghana Tourism Authority, Hotel Catering and Tourism Centre, Ghana Tourist Development Company, National Commission on Culture, Bureau of Ghana Languages; Ghana Museum and Monuments Board, and the National Theater of Ghana as some agencies under its jurisdiction.
Others included the Kwame Nkrumah Memorial Park, National Symphony Orchestra, Ghana Dance Ensemble, Abibigromma Theatre Company, National Folklore Board and the Pan African Writers Association.
 'The Ministry is mandated to initiate and formulate policies, plan programmes as well as co-ordinate, monitor and evaluate effectiveness and efficiency of the performance of these agencies…' she added.
  GNA