Parliament Is Governed By Rules—Dominic Nitiwul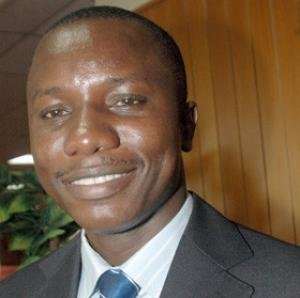 The Deputy Minority leader in Parliament Dominic Nitiwul has described the move made by the Information and Media Relations Minister, Mahama Ayariga to prevent questions by the Minority to Ministers of State in Parliament as an exercise in futility.
The Information and Media Relations Minister on Friday applied to the Speaker to cause the House to "delete" two questions from the minority's Kennedy Nyarko Osei and Patrick Boamah programmed for this week.
Speaking on Citi FM's Eye Witness news, the Deputy Minority leader, Dominic Nitiwul stated that Mahama Ayariga has no such powers to tell ministers not to come to parliament because he would be infringing upon the rules of Parliament.
He noted that "the work of Parliament is governed by rules, no individual has the power to dictate to parliament on what parliament should do."
He quoted portions of the Standing orders of Parliament which is obeyed by all ministers of State to support his stance.
According to him, the speaker is the only one who has authority over the questions that are asked on the floor of Parliament.
"Standing order 66 states that Mr. Speaker shall be the sole judge of the admissibility of a question" he quoted.
He explained that the moment a question is administered; the minister has not got any right to say "I would not come."
He also indicated that ministers by order of the house are requested to attend sittings of the house to answer questions asked of them."
"In fact they are bound to come and they would come and answer that question" he emphasized.
According to him, it doesn't lie in the power of any political party or individual to refuse sitting apart from the Speaker.
He cautioned that "with what he (Mahama Ayariga) is tantamount to a coup d'état but the powers of parliament will not be tampered with by an individual."