Polytechnics asked to introduce viable programmes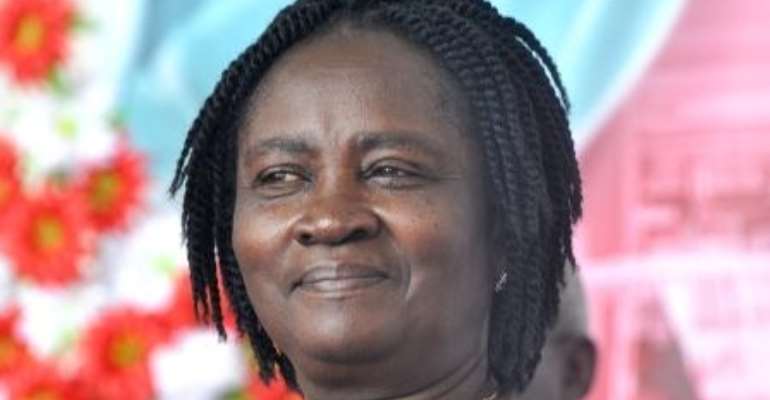 Professor Jane Naana Opoku Agyemang Cape Coast Feb.24, GNA- Professor Jane Naana Opoku Agyemang,   Minister of Education, has tasked polytechnics to consider the introduction of programmes that would contribute immensely to national development.
She explained that due to challenges of the global world, it was imperative for polytechnics to offer programmes that would give students the requisite skills and training that would enable them to meet the demands of the job market.
Prof. Agyemang, who made the call in a speech read for her at the 9th congregation of the Cape Coast Polytechnic in Cape Coast on Saturday, noted that the job market now considers quality and not quantity labour.
In all, a total of 889 students were presented with Higher National Diplomas (HND) in Business and Management Studies, Engineering and Applied Sciences and Arts.
Prof. Agyemang said the state provides education at high cost, because human resource development was very important for nation building, and urged the polytechnic authorities to endeavour to use the limited resources available judiciously.
The minister asked polytechnic  authorities to build  a data bank  of students to help monitor their progress in the field of work and urged the students to accept posting to rural areas were their services would be most needed.
She asked the grandaunts to continue to train themselves after school  and apply knowledge and skills they have acquired to make a difference in the communities they would be serving.
Mrs Emelia Aning, Chairman of the Cape Coast Polytechnic Council,  said in spite  of the  several policy  initiatives put in place towards  sustained  training and empowering of polytechnic students,  there still existed  a big gap between competence and theory  in polytechnic education.
She appealed  to policy makers  to ensure that competency based training  was encouraged  so that after school, graduates  would be able to start their own  small  and micro-businesses to cater  for  themselves and create more employment  avenues to absorb the unemployed.
Mrs Aning asked polytechnic graduates to acquire Information and Communication Technology to be able to perform creditably in their chosen fields of specialization.
She commended the Cape Coast polytechnic for offering post-diploma degree programmes in Building Technology and Mechanical Engineering.
Mrs Aning urged the National Accreditation Board to speed up procedures for the granting of accreditation to the polytechnic to run the top-up programmes.
She advised the grandaunts to shun the get-rich-quick attitude, saying 'do not let the unbridled love for money and material gains entice you to play mischief for good life.'
Dr Lawrence Atepor, Rector of the Polytechnic, noted that polytechnic education was important to industrialization and called for more government support for that aspect of education.
He commended the government for supporting   the polytechnic some of which included classroom blocks, laboratory facilities, accommodation for staff, improved road network and modern shopping mall complex and car park currently under construction.
Dr Atepor said the school had also benefited from scholarship awards through which many members of staff have upgraded their qualification in both local and foreign universities.
He said although the school had chalked a lot of successes, it was saddled with the lack of hostel facilities, stating that currently the polytechnic hostel could accommodate just 280 students  which was less than 10 per cent of the total  student population.
The Rector said the school could not supply water to flats and the students' hostel on campus, a situation which according to him posed a sanitation problem to the polytechnic community. 
Dr Atepor also expressed concern about the non -payment of compensation  to the polytechnic  landowners, who frequently  approach the polytechnic authorities for the settlement of their claims, and appealed to the authorities to as a matter of urgency pay the claims.
The Rector asked the grandaunts to start their own micro-business solely or with trusted colleagues, noting that big businesses like   Microsoft and Apple Computers started modestly and grew to become giants in the corporate world.
 
GNA