Zimbabwe police to crack down on civic groups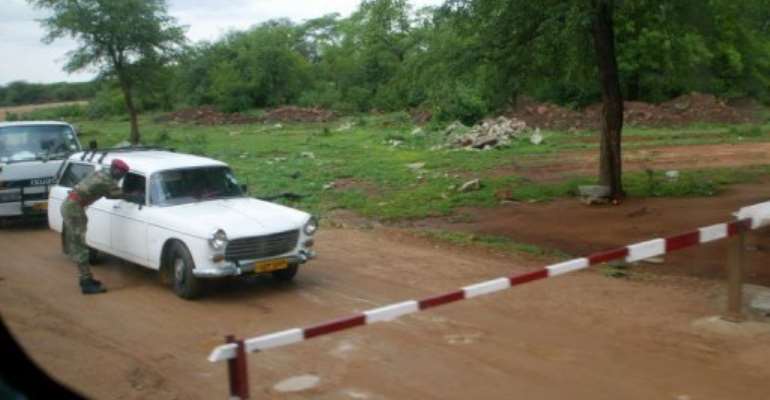 HARARE (AFP) - Zimbabwe police vowed Monday to pursue a crackdown on civic society organisations, saying some Western-backed groups posed a "serious security threat".
Police have in recent weeks raided leading human and political rights non-governmental organisations in what activists say is calculated harassment ahead of a constitutional referendum due on March 16.
"Some of these NGOs really are going to pose a serious security threat to our country," deputy police commissioner general Innocent Matibhiri told a parliament committee on defence and home affairs.
"We have already deployed sufficient intelligence network through the country to monitor everyone, political parties and NGOs included," he said.
Last week police forcibly entered the offices of a local poll observer group, the Zimbabwe Election Support Network (ZESN), by breaking part of the perimeter wall and confiscated documents.
Matibhiri said police had confiscated radios and communication equipment being distributed by NGOs in rural areas.
"People are just distributing them (radios) but they are not telling where the gadgets came from and how they got into the country," he said.
"Under such an environment, we can only suspect that whoever is doing that has some intentions that are not good for the country, and until we get satisfactory answers....we will continue to confiscate those gadgets."
He said Western nations with a political agenda were behind the NGOs.
"Ninety-nine percent of the NGOs are Western-sponsored, you can only deduce the intentions."
"We know the history of our country, who we have been fighting with and who our friends have been," he told the parliamentarians.
"This is why we are saying the NGOs are definitely under a spotlight ... we are very clear-minded as to the intentions of most of the NGOs."
Zimbabwe votes next month on a new constitution drafted by the unity government of President Robert Mugabe and his arch-rival Prime Minister Morgan Tsvangirai.
The referendum will be followed by elections expected later in the year.
Police said last week they had seized illegal radio receivers, mobile phone handsets and copies of field reports from the offices of a rights organisation in Harare.
National police spokeswoman Charity Charamba claimed the radio equipment was from Western countries and was to be "used for hate speech" and to discredit the elections.
Tsvangirai's Movement for Democratic Change party has urged the police to stop harassing rights activists and its party supporters.
Matibhiri rejected suggestions that the police sided with certain political parties, and said they were working to ensure the polls were free of violence.
"We are police officers, we definitely have political parties that we support and no-one can take that away from the police. But we are guided by principles," he said.