Fighting Graduate Unemployment: USAG Sets The Pace
As It Gears Up To Host Capacity Building Forum 2013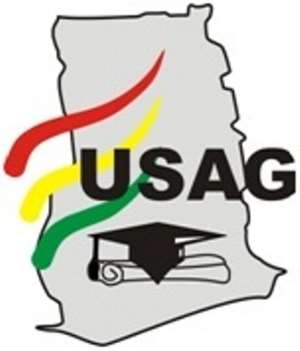 Though the matter of youth (graduate) unemployment is a serious issue, even more tragic is the lamentation by many employers about the 'nonfunctional' and/or poor quality of graduates being churned out by our tertiary institutions.
Many business directors and employers have had cause to complain bitterly about young graduates whom they employ only to find out that they are not fit for the job, and even in some cases it is difficult and unacceptably expensive to re-train them.
As a means of contributing to addressing this unfortunate issue, the University Students' Association of Ghana (USAG) will be holding a one-day Capacity Building Forum with the aim of educating students on the competencies, skills and character-set employees currently seek for in the graduate and what personal development steps the students/young graduate can and must undertake to develop and acquire those skills.
The President, Laud Addo, indicated that the program which shall be chaired by Nana Akosua Frimponmaa, the 2012 CPP Vice Presidential Candidate, will be held at the Accra City Campus of the University of Ghana on Saturday 23rd February 2013 and will start at "exactly 8.30am" he said.
He opined that even as frantic efforts are made at producing/training more entrepreneurs in the nation, employees with the right work attitude, competencies and skills-set are also needed to ensure that entrepreneurial ventures are able to find their footing and succeed to perpetuate the economic fortunes we seek as a people and a nation.
Laud Addo did also indicate that as part of the program, several companies and organizations will be present to exhibit their goods and/or services, including a presentation on the Youth Manifesto; a document which addresses such issues which face the Youth in the country.
The presence of these companies and organizations will afford participants to effectively build and/or extend their Network; Networking and Networks are invaluable resources for career development and business leads.
For a crucial program as this, the President was of the opinion that, it was only proper that admission to the event be made free and open to all tertiary students and young professionals who wish and must indeed attend.