"Non-Surrender Agreement Dents Ghanas Image" -Obed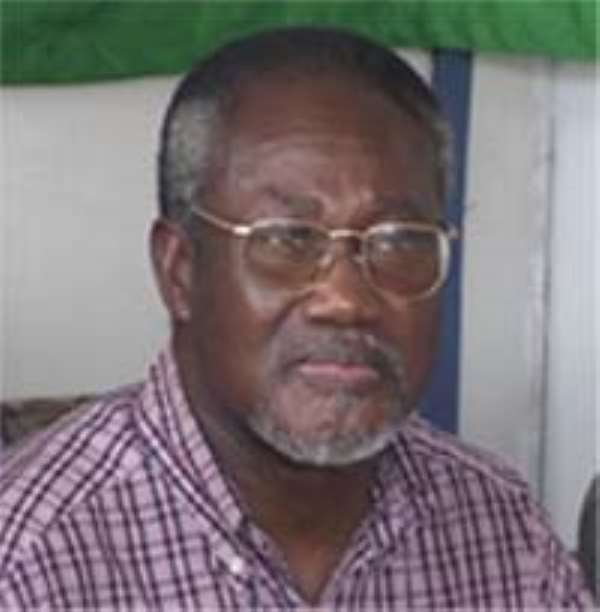 The National Chairman of the National Democratic Congress (NDC), Dr Obed Yao Asamoah, has stated that the Non-Surrender Agreement between Ghana and the United States has dented the international standing and reputation of the country.
"Ghana has today become a laughing stock in the international community, especially among her European allies with whom she ratified the treaty on the International Criminal Court (ICC) of Justice," he said.
Dr Asamoah, who was stating the party's position on the issue in an interview in Accra, described the agreement as an unholy alliance which had mortgaged the interests and sovereignty of Ghana to the US.
According to the NDC National Chairman, the ratification of the agreement by the Kufuor administration attested to its unbridled zeal towards supporting policies of the US which undermined international conventions. "Surely, the NPP is living up to its tradition of supporting policies of the US and this will invariably go a long way to discredit the integrity of the country," Dr Asamoah said.
He said the agreement, which makes US citizens immune to trials for crimes against humanity by the ICC, had considerably undermined the Rome Treaty, which Ghana was a signatory to and which strengthened the operation of the organisation.
Dr Asamoah said the NDC government stood with Europe against US attempts to undermine the efficacy of the Rome agreement, stressing, "it is unfortunate that the present government has turned things upside down and made nonsense of our commitment to the treaty."
"The NDC would have kicked against the overtures of the US on this morally indefensible issue if it had won the last polls and administered the country. Bowing to the pressure and dictates of the US for pure economic reasons is unacceptable," the NDC national chairman said.
Dr Asamoah said since Ghana had now become a suppliant of the US, she stood to lose the sympathy of others, especially her allies in Western Europe.