I will not promote homosexuality - Oye Lithur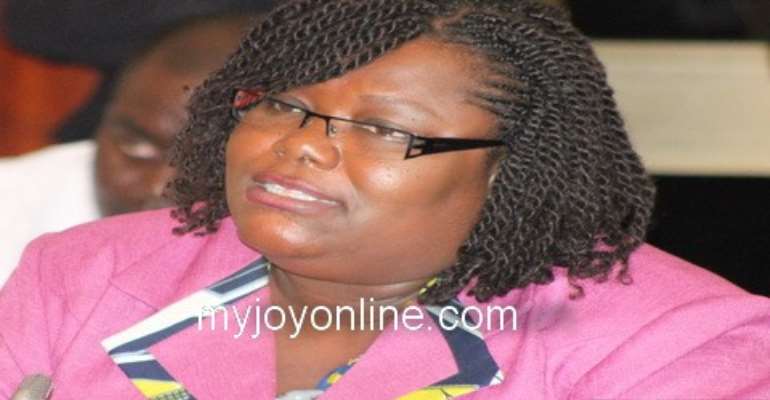 Nana Oye Lithur, Minister-designate of Gender, Children and Social Protection has denied allegations that she is an advocate for the legalization of homosexuality saying she has worked to promote the rights of people including gays and lesbians.
Answering a number of questions on her views on gay rights before the Appointments Committee on Wednesday, she said "My stand on the actual practice of gay and lesbianism is personal the issue of homosexuality is a societal issue which I believe our society should discuss, debate and deliberate upon and come to a conclusion as to whether they want to accept it or not. My focus is on defending the rights of everyone who finds himself or herself in Ghana."
The Minister-designate for Gender, Children and Social Protection has come under attack for being an advocate of gay rights.
A group calling itself Concerned Clergymen petitioned against her nomination saying she might use her position to promote the practice of homosexuality in Ghana.
Members of Appointment Committee insisted that she states her personal position on the issue but Mrs. Oye Lithur declined saying "the issue is for Ghanaians to debate and decide."
The MP for Akwatia Mr Baba Jamal asked if her she knew the constitution supported customary laws and those laws abhorred the practice of homosexuality.
Nana Oye Lithur replied saying "the constitution of Ghana remains supreme and so long as it has not criminalized the practice of homosexuality, gay and lesbian people's rights have to be protected."