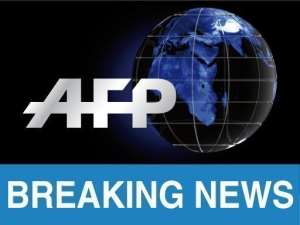 JUBA, South Sudan (AFP) - South Sudan's army shot down a UN helicopter, killing all four crew on board, after it mistook the craft for an enemy plane, military spokesman Philip Aguer said Friday.
"The artillery unit unfortunately fired on the plane knowing that this is an enemy plane because there was no prior information from the UN about this plane being in the area," Aguer told AFP.
"Unfortunately the plane was shot by friendly fire ... that hit it, and it crashed," he said.
"After 15 minutes of shooting at the plane, we heard that the UN had sent a plane," he said.
Aguer said the army used anti-aircraft weapons to down the aircraft as it flew over Jonglei, a state in the east of the world's newest nation that has long been the theatre of ethnic conflicts, with particularly bloody clashes reported over the past year.
The helicopter was hit on a reconnaissance flight over Jonglei. The South Sudanese government has already tried to stop the United Nations, and rights groups investigating allegations of massacres and other abuses in that region.
South Sudan became independent in July last year after it split from Sudan.