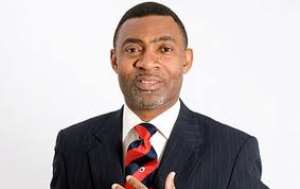 Accra, Sept. 23, GNA – Dr Lawrence Tetteh, Ghanaian International Evangelist, at the weekend asked the citizenry to be steadfast in their prayers for peace and stability as the country approaches the December 7 General Elections.
He said the political leaders should look up to God for their intended enthronement as "promotion always comes from God".
"No political agenda, manifestoes or slogans can ensure the victory of any political party but only God," he stressed.
Dr Tetteh, who is also the President and Founder of World Miracle Outreach, was speaking to Ghana News Agency in Accra to announce "Ghana for Christ Crusade", which his mission is organising at the Ho Jubilee Park in the Volta Region, from October 10- October 12.
The event will attract about 100 local churches as well as Reverend Paul Naughton of Benny Hinn Ministry in the UK on the theme: "Come let us pray for our nation Ghana."
It will be followed by another Jesus for Christ Crusade in Accra and Kumasi, to be attended by Dr Richard Roberts, President of Oral Roberts Ministries in the US.
Dr Tetteh said God had never made a mistake in selecting a leader for Ghana, explaining that the Lord had always chose people who suited a particular political dispensation.
He noted that although all the presidential candidates are capable of ruling Ghana "it is God who will eventually give the country a leader".
"Ghanaians should look for the choice of God and not the choice of man," he said.
Dr Tetteh asked the clergy to make themselves peace ambassadors to promote "the much needed peace the nation needs", whilst the political leaders must be circumspect with their utterances to facilitate national cohesion.
GNA