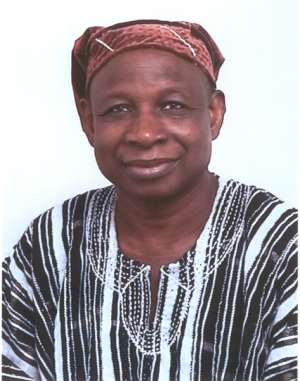 Accra, Sept 22, GNA - The Food and Agricultural Organization (FAO) has supported the Ministry of Food and Agriculture (MOFA) to establish improved guinea fowl production in the three Northern regions, Dr Alfred Sugri Tia, a Deputy Minister for MOFA has said.
He said the support was made up of the establishment of three guinea fowl hatcheries and demonstration guinea fowl breeding centres in Pong Tamale in the Northern Region, Paga in the Kassena-Nankana West district in the upper East Region and Babile in the Lawra district of the Upper West Region.
Dr Tia, who said this in a statement copied to the Ghana News Agency in Accra, added that each incubator provided by FAO to the centres had the capacity of holding 2,500 eggs at a time with hatchery facilities.
He said under the project, 45 Subject Matter Services and Extension Agents had been trained to provide on the job training to a total of 1,500 farmers in the catchment areas.
The Deputy Minister said apart from that, the three centres would also receive a total of 7,500 exotic guinea fowls imported from Belgium to augment what they were already handling in their various centres.
He said the centres would also be equipped with standby generators, feed, vaccines which would be administered by competent veterinary staff of the Ministry of Food and agriculture to ensure efficiency and high productivity.
Dr Tia said the Guinea Fowl project was geared towards the sustainable agricultural production and to alleviate poverty among the farmers as it would give them the opportunity to do all year round production at the centres.
He said the demand for guinea fowl meat in the country was growing on daily basis and it was only fair for government to step up their production to feed both domestic and international markets in the coming years.
Dr Tia said a total of 1,650 guinea fowl farmers would benefit from the facility and called on others to take advantage of the project to promote livestock production throughout the country as an alternative to cash and food crops in the country.
The Deputy Minister commended the FAO for that tremendous support and hoped the collaboration would be prolonged to provide the opportunity for the farmers to better their lot in livestock production.
GNA