21 September 2012
|
Weird News
Cat eats mashed potato with a fork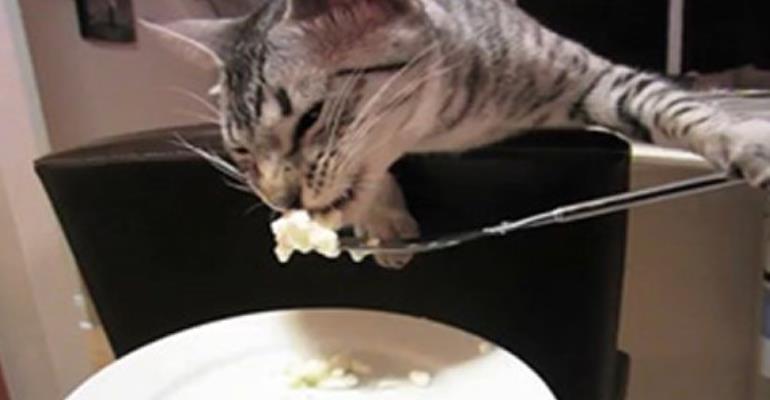 A video of a cat eating mashed potato with a fork has gone viral on YouTube.
Leaning over a leather chair, the Savannah cat named Nylah is seen tucking into a plate of mash with a silver fork.
The 35 second clip has racked up more than 320,000 hits on the video-sharing website in just a matter of days, receiving thousands of likes.
One amused use asked: "That's crazy, how'd you guys teach your cat to do that?!"
However other users have questioned the video's authenticity, with one commenting: "That's a suspiciously long fork."