Information Minister Is Misleading The Public - EC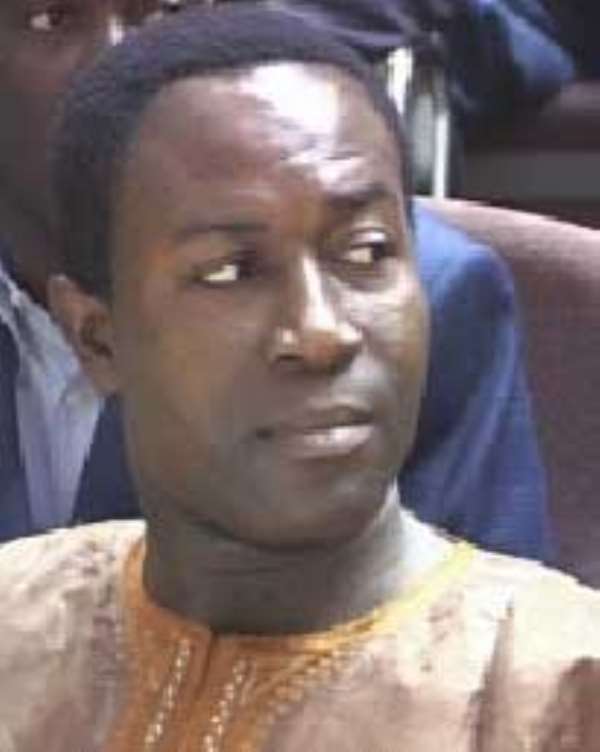 The Electoral Commission is insisting that government's appointment of a Procurement Committee to oversee the purchase and supply of electoral materials is unconstitutional. The Commission's Public Affairs Director issued a statement on Friday to that effect, which was dismissed by the Information Minister, Nana Akomea.
Nana Akomea told JOY FM that Cabinet took the decision after the Chief of Staff had discussed the matter with EC's Commissioner, Dr Afari Djan and his two deputies. He said the EC's Commissioner's agreed to the proposals and wrote letters to the Finance Ministry commending it for the move.
But the EC's Public Affairs Director, Henry Okyne says, "Nana Akomea was actually misleading the public".
He explained that the EC received a letter from the Chief Director of the Finance Ministry stating that "Cabinet at its meeting on Thursday 28th August approved the establishment of a Procurement Committee to oversee the procurement and supplies of equipment for the 2003 voter election registration exercise and the 2004 Presidential and Parliamentary elections".
Based on the letter, the EC's Commissioners called for a meeting with the Chief of Staff to find out who sent proposals for the establishment of such a committee and "express their sentiments about the whole thing so that it can be carried on to the appropriate quarters".
The Commissioners subsequently met the Chief of Staff on Friday, 19th September after which they sent a letter to the Finance Ministry on their views.
According to Mr. Okyne, the letter has been misrepresented by the Information Minister because it did not endorse the setting up of the committee but rather reminded government of its legal implications. The letter stated in part: "We wish to believe that all steps have been taken to ensure that the Commission has a firm basis in law".
He told Joy FM that the EC is against the setting up of a Procurement Committee because it is against the provisions of the country's Constitution and the Act establishing the EC, adding that Cabinet's decision amounts to controlling the activities of the Commission.
"We already have a procurement committee that we have been using and we do not have problems with it. Infact since 1968 when the Electoral Commission was set up, it has gone through transformation but since the Electoral Commission was set up, it had not had any procurement committee imposed on us". , Mr. Okyne added.
Asked if the EC will work with the new Procurement Committee, Mr. Okyne said, "It is unconstitutional. Period!".