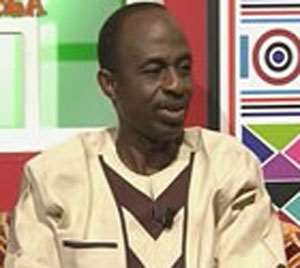 The National Democratic Congress (NDC) is trampling upon convention and daring God's anointed persons. We have observed, regrettably, the deteriorating relationship between the Church and the ruling party.
The schism between the political grouping and the Men of God has prompted many to wonder why the ruling party is attracting many 'enemies'.
We have particularly taken note of the reaction of the General Secretary of the NDC, Johnson Asiedu-Nketia, to what ordinarily constitutes good counsel under the circumstance from the Church. General Mosquito told the church, especially the Presbyterian Church of Ghana, to confine itself to the pulpit and leave constitutional matters to politicians.
We are disappointed but not surprised at the ruling party's scribe's reaction, given his nature as a man for whom circumspection when talking means nothing. As a man holding such an important position in the country's democracy, a reverse of his conduct would have been a preferred option.
Given his reference to Men of God in those uncharitable terms, we can only intercede on his behalf and pray that God bestows mercy upon him, especially as he flounders under the influence of absolute power.
It is the duty of the Church to ensure the welfare of its congregation. It would be out of place, therefore, to expect the anointed persons who lead them to show indifference when matters mired in recklessness and irresponsibility which have the tendency to create chaos in the country, are unleashed.
Whoever thinks that Men of God should not discuss governance and politics for that matter should be exhibiting ignorance about what constitutes the work of the Church.
Advertisement
It is unimaginable how the congregation of a church would be able to discharge its spiritual obligations when the ambience in the place it lives is bereft of peace.
Otherwise, why did the missionaries in their early contact with our part of the world embark upon the establishment of schools and hospitals? Does the Mosquito understand what goes into the annual communiqués of some churches? The contemporary issues which form the contents of such documents are about the challenges of life-from politics to social welfare including education. Call them the epistles of our times and you would not be wrong.
 It is for this reason that the church, as a duty, must play a pivotal role in creating the grounds for good governance in its areas of jurisdiction by blowing the whistle when the path begins to get crooked.
Yesterday, another politician from the NDC fold, Allotey Jacobs, accused the Presbyterian Church of having a hidden agenda as he adduced weird historical fallacies to support his position. May God have mercy upon us in these testy times.