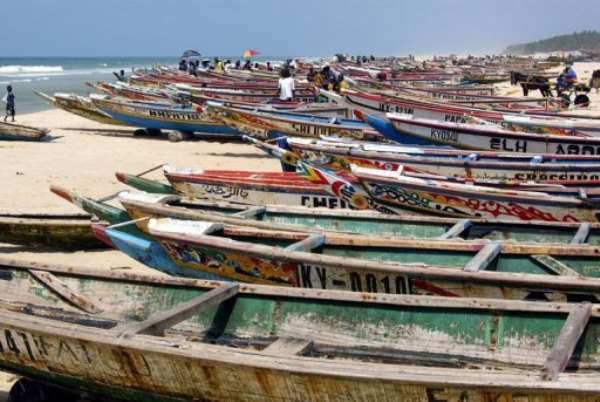 Fishing pirogues are pictured off the coast of Senegal in 2003. By Marcel Mochet (AFP/File)
CONAKRY (AFP) - Five people died and about 30 are missing after a boat capsized off the coast of Guinea on Friday, a paramilitary police source said.
The flat-bottomed boat -- known as a pirogue -- which can carry about 20 people "capsized at sea a few minutes after leaving the quay" in the direction of Kassa Island a few kilometres from the capital Conakry, the source said on condition of anonymity.
"The first rescuers have recovered five bodies and saved two people," he said, adding that about 30 people were still being sought by rescue teams.
"It was fishermen who arrived first and gave the alert ... There is a risk of catastrophe with this accident because there were a lot of women and babies in the boat," he added.
A similar accident in the beginning of the year left about 20 people dead when a boat capsized on the way from Conakry to Freetown in neighbouring Sierra Leone.