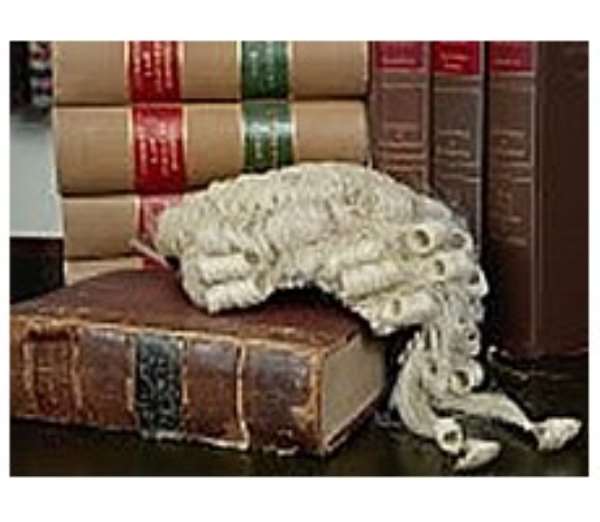 A High Court in Kumasi has exonerated Bikkai Limited for fraud and illegality in a long-standing legal battle over the sale and purchase of a landed property at Bantama in Kumasi.
Partners Health Services in 1999 instituted the suit jointly and severally against Bikkai and four others, including Silvercrest Investments Limited, Dangschat GmbH, Moses Antwi and the Deputy Sheriff, High Court Accra.
The Plaintiff, among others, prayed the court for recovery of possession and perpetual injunction restraining the Defendants from interfering with the Plaintiff's title to the property.
In September 1998, Partners Health Services went into possession of the disputed property after fulfilling all purchasing requirements with Bikkai Limited, which also remained in possession of the property as a licensee.
But in December 1998, the Managing Director of Silvercrest Investments, Sylvester Asare Owusu, entered the property in dispute and drove away the workmen of both Partners and Bikkai, claiming that he had bought the disputed property at an auction.
Partners Health Services contended that Silvercrest's alleged Auction and Certificate of Purchase were fraudulent and null and void.
On the totality of the evidence adduced in the case, the Court presided over by His Lordship, Justice Iddrisu Mahamadu, nullified the alleged Certificate of Purchase and declared that the Plaintiff is entitled to its claims against three of the Defendants.
The Court however dismissed the claims against Bikkai Limited and Dangschat GmbH based on the evidence that their conduct in the transactions were far from fraudulent.
According to the judgment, evidence on record indicates that the money realized from the sale of the property by Bikkai Limited to Partners Health Services was used to pay off the debt owed to Dangschat GmbH.
It stated that the money of Silvercrest Investments Limited is still squatting in the High Court Registry in Accra.
The judge described the conduct of the auctioneer as shameful, unprofessional, reprehensible and must not go unpunished, recommending that the auctioneer, Moses Antwi, be investigated with the objective of charging and prosecuting him for fraud.
The suit has had a tortuous history for the past 14 years.

Story by Kofi Adu Domfeh/Luv Fm/Ghana