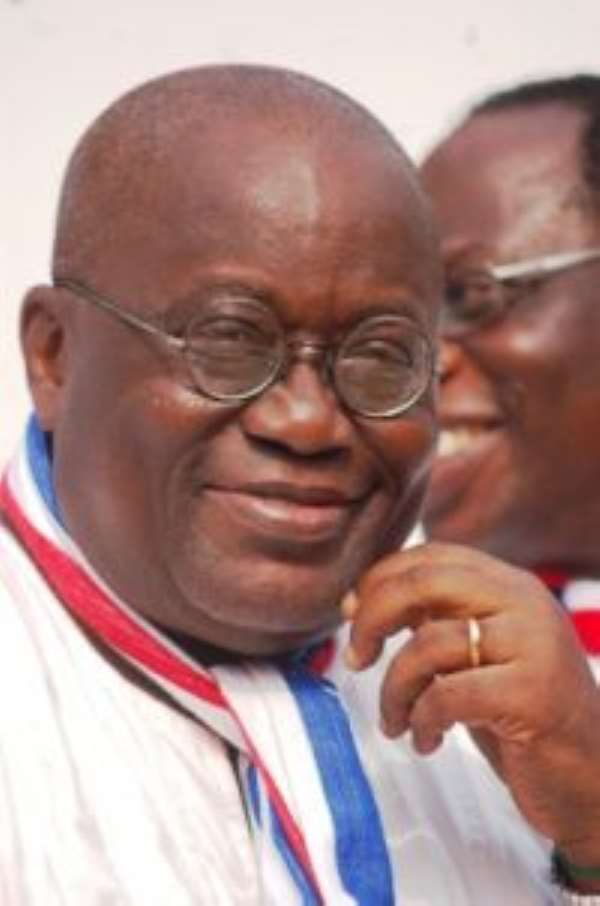 The state-owned media, Ghana Television, Tuesday flouted the guidelines set by the National Media Commission to regulate its activities with impunity.
The public broadcaster, which programmes were recently described as 'archaic' by Kabral Blay Amihere, NMC boss, failed to show the next potential president of the country, Nana Akufo-Addo, NPP flagbearer for 2012 general elections, on the station when he paid his last respect to the late President JEA Mills at State House, Accra.
However, the private TV stations broadcast Nana Akufo-Addo's attendance at the funeral.
It is the NMC's constitutional responsibility, according to article 167(c), "to insulate the state-owned media from government control and to guarantee the editorial independence of the national corporation."
One of the guidelines is for the national television to give fair and accurate coverage to all political parties and their leaders.
With the exception of Nana Akufo-Addo, Ghana Television showed on its screen all political leaders and leading members of various political parties when they filed past the late President Mills body.
In a recent African Media Barometer report carried out by Friedrich-Ebert-Stiftung, the survey stated, "GTV news bulletins usually follow the hierarchy of government institutions with the President and Vice-President leading the news, followed by ministers in the order of their seniority, other politicians and so on. Government activities take up 70 per cent of news items with the rest dedicated to the opposition and other organizations in society."
Mr Blay Amihere also stated, "GTV news go the lazy way, follow the status quo and seem still to be mentally imprisoned by the past."