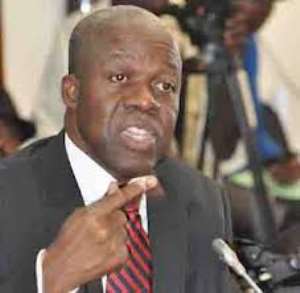 The Bank of Ghana is in the process of accessing software for commercial banks to authenticate the identity of account holders accessing financial services.
Immediate past Governor and now Vice-President, Kwesi Amissah-Arthur, says this should enable financial service institutions to verify the biometric data of consumers.
He was responding to a question at his vetting by Parliament's Appointments Committee for his new post.
Committee member, Joseph Yieleh Chireh, asked why commercial banks are not accepting the new biometric voters' card as a valid document.
Mr. Amissah-Arthur noted the banks need a technology to authenticate the various biometric documents issued by State institutions.
"We want to be able to find software that is able to query the database of the various national institutions; and I think there are 4-5 of them that have biometric register… We are in touch with the Reserve Bank of South Africa for the kind of software that will enable us to use this thing for authentication", he announced.
Mr. Amissah-Arthur is hopeful this should be achieved "very soon".
Story by Kofi Adu Domfeh/Luv Fm/Ghana