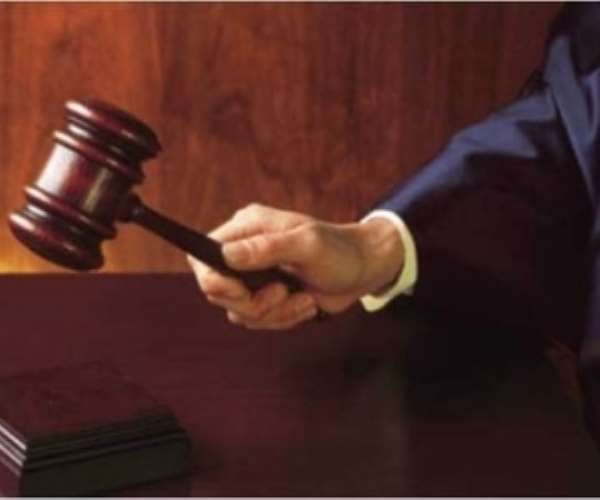 Accra, Aug.1, GNA - Kumi Kyeremeh, Administrative Manager of the Korle Bu Teaching Hospital has been remanded in custody for allegedly defrauding 21 people of GH¢ 450,000 under the pretext of building two bedroom houses for them.
Kyeremeh, who was remanded since June 13, by an Accra Circuit Court after pleading not guiltyand now pleading with the court to grant him bail to enable him to sell a bulldozer to defray the debt.
Police Chief Inspector Samuel Sarkwah, the prosecutor, however, prayed the court to allow the police to inspect the said bulldozer to ascertain whether or not the equipment belonged to the accused person.
The court, presided over by Mrs Ivy Heward-Mills, remanded him into police custody and adjourned the matter to August 15.
The Police are expected to inspect the said bulldozer and find out whether it belonged to him.
At the last sitting, the trial judge asked the accused the number of people he had taken money from and he answered that they were about 50.
The prosecutor briefing the court about the case disclosed that between 2010 and 2011, Kyeremeh set up a company by name Bon-Tair Company Limited purported to be a real estate developer.
The accused based on this pretence, informed businessmen and women, public servants, nurses and doctors that his company was in the position to build two bedroom houses for workers who could afford.
Kyeremeh allegedly succeeded in collecting various sums of monies ranging from GH¢ 10,000, GH¢ 15,000 and GH¢ 24,000 from his victims as part payment.
However, after collecting the monies, the accused failed to honour his promise.
Months later when the victims realised that they have been defrauded, started chasing the accused for a refund of their monies but he could not pay them back.
They then reported the matter to the police and the accused was arrested.
GNA