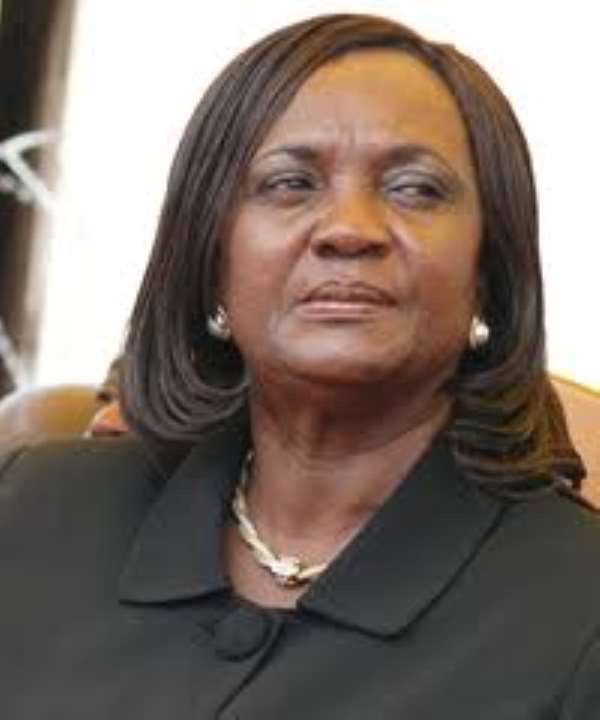 Accra, July 25, GNA - The Chief Justice, Mrs Justice Georgina Wood on Wednesday said the judiciary would resolutely adjudicate all election related disputes and offences with high degree of integrity.
She has therefore called on all judges to jealously guard and protect their substantive independence.
Mrs Wood has further urged all court users to follow due process particularly those related to mandatory timeliness and other legal requirements.
The Chief Justice (CJ) said this at the launch of the second edition of election manual adjudication at a ceremony in Accra.
The first edition of the manual was launched in 2008.
The second edition of the manual, which was launched with support from the Department for International Development (DFID), touches on matters relating to the use of Alternative Dispute Resolution (ADR), recent decisions by the Superior courts, electoral offences and sanctions.
Under the support programme, judges and court officials would undertake refresher courses to sharpen their skills.
Mrs Wood said in order to ensure speedy and prompt resolution of disputes, she had directed that all election related cases to be heard on daily basis including public holidays.
According to her, statistics provided in the second edition of the manual showed a remarkable improvement in the timeliness within which the courts disposed off disputes to election 2008.
"We intend to improve upon our past performance and deliver to the people of Ghana, when called upon to do so speedy, transparent, fair and just judicial outcomes: decisions devoid of technicism and totally from any external influences," she added.
The Chief Justice said a key attribute of a functioning democracy was a genuinely credible election process through which citizens might exercise their alienable right to actualize the concept of government of the people, by the people and for the people.
She noted that free and fair elections were not only confined to polling day activities but it extend beyond.
Mrs Wood expressed her appreciation to the people and government of the United Kingdom for the support.
Ms Sally Taylor, Head of DFID, Ghana said GH¢ 630,000 cedis package for the Judicial Service involved the printing and distribution of 3,000 copies of the manual to all stakeholders.
According to her, 96 judges and 100 registrars and court staff were also to be trained.
"The whole purpose of this support to help judiciary to serve as an impartial last arbiter in election disputes," she said.
According to her, Ghana's judiciary had already enviable reputation as the first edition of the manual had received a lot of commendation and had become a proposed model for Togo and Kenya.
Mr. Justice V.C.R.A.C Crabbe, the Statute Law Review Commissioner, was optimistic that the electoral disputes would be few so that judges could write their judgments speedily.
GNA