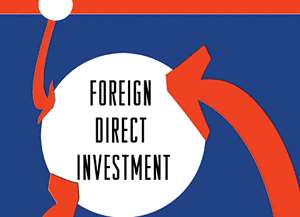 Accra, July 20, GNA - Foreign Direct Investment (FDI) flow into Sub-Saharan Africa (SSA) shot to a record high of 35.0 billion dollars in 2011 from the 27.4 billion dollars posted in 2010 with West Africa receiving a bulky 46 per cent.
This is higher than the 34.7 billion high recorded in 2008.
According to the Economics and Political Research Unit of Renaissance Capital, West Africa was the largest recipient of FDI in 2011, with almost half of the total- 46 per cent - followed by Central Africa with 24 per cent and Southern Africa with 18 per cent of inflows. East Africa received a meager 11.3 per cent of SSA's FDI inflows.
Ghana, Nigeria and South Africa collectively attracted half of the 2011 FDI that flowed into the area. Ghana and Nigeria together made up 75 per cent of the sub-region's inflows, concentrated within the petroleum industry.
The Unit said Ghana, which was Africa's newest oil producer, drew FDI for the newly developed Jubilee oil field and while Tullow Oil, a UK oil company, plans to invest 2 billion dollars(in 2013 and 2014,) to establish an oil refinery in Uganda, Nobile Energy, a US oil company, also plans to invest 1.6 billion dollars(we think in the short term, 2012-2013) to set up production wells and a processing platform in Equatorial Guinea.
It also indicated that FDI to West Africa increased by 36 per cent to 16.1 billion dollars in 2011, with Guinea exhibiting the strongest improvement in FDI growth last year.
According to the United Nations Conference on Trade and Development (UNCTAD), it expects this trend to continue over the medium term owing to the 6 billion dollar that the state-owned China Power Investment Corporation plans to invest in bauxite and alumina projects.
The Unit further noted that Liberia, Guinea and Ghana were the sub-region's largest recipients of FDI with 44 per cent of GDP, 17 per cent and 9 per cent respectively.
It said FDI into central Africa went to three commodity-rich countries, mainly oil-exporting Republic of Congo, Equatorial Guinea and the mineral exporting democratic Republic of Congo (DRC).
However the recovery in Southern Africa's FDI inflows was largely due to the Region's FDI rebounding in 2011 after falling by 78 per cent in 2010 and doubling to 6.37 billion dollars.
East Africa, the continents' traditional lowest recipient of FDI saw a strong recovery last year, with inflows expanding in 2011 following the declines in the previous two years.
East Africa's FDI inflows expanded in 2011, following the declines in 2009 and 2010, to 3.96 billion, which is just 5% below the peak of 2008.
It noted that East Africa's low ranking in terms of FDI inflows reflects its relatively low endowment of natural resources, however, this is set to change over the medium term owing to recent oil & gas discoveries in the Region that has led to East Africa being referred to as Africa's new oil frontier.
East Africa's natural gas reserves, particularly the offshore fields of Mozambique and Tanzania, could significantly boost the Sub-region's FDI inflows.
In 2011, Mozambique's FDI inflows doubled to 2.1 billion and new discoveries are still being made, however the development of gas fields and the liquefied natural gas (LNG) industry would require substantial upfront investments, of which FDI would likely play a significant role.
In the view of the Unit, Eni's (Italian company) plan to invest 50 billion dollars(likely between 2013 and 2018-2020 in our view) to develop the gas fields recently discovered in Mozambique is one such example.
GNA