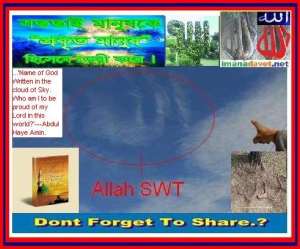 My Due Love For Guernsey.By Abdul Haye Amin.
My Due Love For Guernsey.
Destiny Between Two Protocol States Love beyond reach!…
A Bilingual's author poetry book of poems in English 'The Islands Historia De Amor' and in European Country Portugal Missionary, language Bangla, Nil Dariar Prem' about the unknown Islands a young man from District of Syhlet, Bangladesh whose sincere desire passion of love to peaceful life on earth have takes a way his innocence of truth by Islands authority of the States officials, The Royal Guernsey Magistrate Court, on a journey to unknown Islands of Guernsey in the year 1994.
That leads author Abdul Haye Amin to fall in love on deepest ocean of Channel Islands (Sea) in his book of poetry front cover the sign of the Islands as Prophet Ibrahim under the Sea water downward thrown by Government to destruction for the name of Lord Jesus Christ, "He-Sa-Ru-Hu-Lul-La-He"–(R.A), and his beloved Father. And to land in the man power administrations under the Psychiatrist Mental Health Unit, It isn't until he discovers who his Lord was in the Islands witness box?
it was so-Called 'Introduction' in English the name of the almighty Lord, which author never knew in his life due to education lack of knowledge forgotten the name of Lord Authority of the States university graduates claims, to search in bilingual's language in Arabic which is mean "Bis-Mil-La-Hir-Rak-Ma-Nir-Ra-Him" that was against author own faith victim of unknown forces, sound of 'romantic love song 'Allahu Akbar' destroyed his own great grand father Bamboo Tree home, age of ten emigrated for only reason in England.
Rt. Hon. David Cameron, M.P. the British five years M.O.T. Holder, the Prime Minister of United Kingdom thought by name author was 'Muslim' Headline news Evening Standard front page says "Ban Muslim" by name often doe not represent 'Muslim.'
Indeed this is second time mistaken after 1905 partition of Bay of Bengal instead of my beloved states Wales and Scotland partitions as a independent country. Scotland and Wales Secretary of States lack of second language Bangla fail to read 'Nil Dariar Prem' the only reason Scotland and Wales is not Independent yet. The Wales Secretary of States need good Chef as headline News in Bristol to liberates Scotland and Wales from Condoms Society from England.
where there is a known safe place to lives in love and peace under the see- through mini-skirts revelation there is a danger and problems in translation in language, Scotland, Wales and in England that when he tries to rebound his life beyond imagination but no matter how hard he tries in his life to escape the British Justice of corruptions of Law, he just keeps getting 'notice of quit' and CAUGHT in the middle of see through, mini-skirts, visual hallucinations law and mess his dream.
Or early in the morning local police broken the front door to seal the author Abdul Haye Amin mouth and to stop writing love letter to Her Britannic Majesty's' Government to surrender Wales and Scotland as in 1947 British India. Therefore who suffer under the symptoms without, Islamic, Muslims Burkh on in the street of Kingdom, without, a singles word of meaning or explanation in the eyes of the surrogates, Illegitimate, Justices never read any book of poetry, 'Holy Bible' nor 'The Islands Historia De Amor'. The local Thames Magistrates Court London, was under the bribery by local Tower Hamlet council as Bangladesh Supreme Court Dhaka to paralyzed by mean of distant forces as author was born day before yesterday.
There's no faith of trust those who governing or ruling the Kingdom of Lord, since age of Ten seen the street of Kingdom nothing but corruption, drugs, crimes, violence's, rapes, murders, etc in our street none ever intention to build peaceful environments with humanity, hospitality, dignity, love and peace, but feeling like forest tiger lost in the Islands forest, not in the Bonn, city, Germany, forest, as discovered the miracle sign of Lord, but middle of Sea as in history Prophet Ibrahim feeling of thinking you can trust somebody to rescue with Banana boat to liberate the Islands from as 'Tsunami 2004 disaster.
to declare Islands and England on behalf of Lord Jesus Christ and his beloved father Kingdom in the 'Thames Magistrates Court' witness box, the definition word 'Introduction' and or in the Royal Guernsey Magistrates Court, as 'Bay of Bengal' bongo Bandhu' Shirkh Mujibul Rahman, The first Prime Minister of Bangladesh to govern and rule within Holy Bible poetry book unfortunately, finding out that you can't, by any mean of salvation from human kind, three hundred years ago European Missionary, Manoel Da Assumpcam, written language 'Bangla' became after three century, the States official language and country by name 'Bangla—Desh' "Sai-A-Dul-Mur-Sa-Lin" (Frista/Angle), kindly convey my "Durud-O-Salam" to soul of unknown man from Portugal to give us a lesson in Bangla Instead of England and Islands of Guernsey.
However, to reach Islands of Guernsey authority of the States asking for troubles before 'Tsunami 2004' disasters it far from without military attention as Tsunami 2004 commander who made the states "Innal-La-Alla-Koli-Sa-Hin-Kadir" nothing was remain to treasure but only sign of Lord Father house (Mosque), especially may be not your Government in virtue when the authority of the States never heard of name 'Introduction' nor ever tastes the 'States Fresh Green Salad' mean worship in their political life but as usual faithless faith with fate takes author pride in words as 'Taj Mahal' in India memory of love to the Islands peoples the unknown dream of DESTINY!
Author websites: About the Book | The Islands Historia De Amor: http://abdulhaye300503.wordpress.com/about/