Dallas/Fort Worth Residents Donate To Otumfuo Education Fund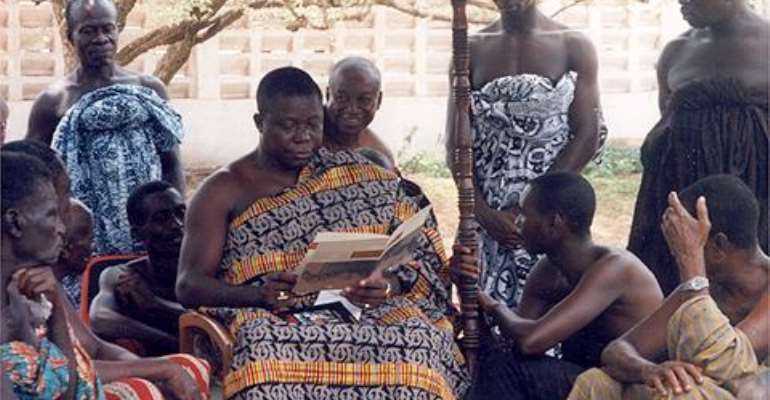 Ghanaian residents and members of the Dallas/Forth Worth branch of the Otumfuo Education Fund, North America (OFNA) have made their second annual donation to the Otumfuo Education Fund in the amount of USD4,000.00
The donation represents contributions collected at a fundraising event Organized and sponsored by the Asanteman Association of Texas (DFW). Participating organizations and church groups included the Ghana Leadership Society, Mboa Kuw, Okuapeman Association, Kwahuman Association, Ga Adangbe Association, Ewe Association, Kor Ye Kuo, Professional Drivers Association, Divine Grace Church, ICC and the Church of Pentecost.
The donation amount was wired to the Fund's Account in Ghana via its Citibank Affiliate in New York City.
In a goodwill messge addressed to the Fund's Board of Directors in Ghana,OFNA praised Otumfuo Osei Tutu II, the Asantehene for his foresight and dedicated efforts at uplifting the educational standards in Asanteman and Ghana. The message also reiterated OFNA's request to the Board's Administration to update them on projects being undertaken in Ghana, since regular updates will help to maintain the confidence of current donors, and convince potential contributors of the benefits of their donations.
The Dallas/Fort Worth branch of OFNA is one of the primary-sustaining members Of the Otumfuo Education Fund.