Bloomberg reporter deported from Sudan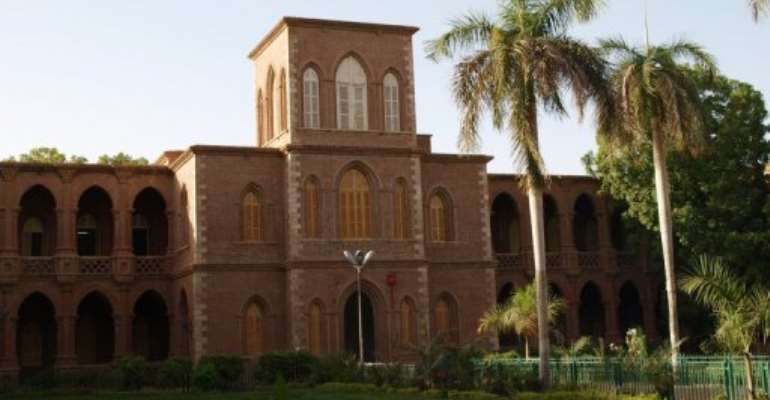 KHARTOUM (AFP) - A correspondent for the international news wire Bloomberg was deported by Sudanese authorities on Tuesday, following her detention while trying to cover the country's widening protest movement.
"They ordered me to leave," a weeping Salma El Wardany, an Egyptian, told AFP by telephone as she awaited a flight from the Khartoum airport.
Her phone was later switched off and a friend told AFP she had left.
The expulsion order came after Wardany said she was held by Sudanese state security agents for five hours last Thursday at the University of Khartoum.
For almost two weeks, demonstrators in groups of 100 or 200 have burned tyres and blocked roads in a growing call for regime change which has been inevitably met by police tear gas.
Wardany told AFP she was informed of the immediate expulsion order when she tried to renew her Sudanese residency permit earlier on Tuesday.
Her sister Lina wrote on Twitter that she was escorted by police to Khartoum airport to board a plane back to her country.
After her release without charge last week, Wardany said the security agents barred her from working as a journalist unless the country's press council decided otherwise.
In the airport parking lot, weeping friends said they had spoken with her by telephone as she waited inside the terminal.
"She packed in a rush," said Maha El Sanosi, who was detained along with Wardany last week.
Wardany was with an Egyptian embassy official and several state security agents in the terminal, Sanosi said, praising the reporter's work.
"I've never seen someone as dedicated as she is," Sanosi said.
"She gave us a voice," another friend said.
The anti-government protests began as a student demonstration outside the University of Khartoum on June 16 against a sharp rise in food and fuel prices.
But they quickly spread to include a cross-section of the population in numerous locations throughout the capital, and several other parts of Sudan.
On the 11th day of demonstrations, about 150 students in the eastern town of Kassala took to the streets Tuesday to shout against high prices, witnesses in the poverty-stricken region told AFP.
Police fired tear gas but the students regrouped near a hospital only to be met with more gas, they said.
An AFP correspondent was detained at the University of Khartoum two days before Wardany and held for 14 hours in custody without charge before being released.
Protests by tens of thousands in 1964 and 1985 helped bring about the downfall of the Sudanese regimes then in office.
President Omar al-Bashir, an army officer who seized power on June 30, 1989, called the latest protests small-scale and not comparable to the "Arab Spring" uprisings against regional strongmen over the past year.
But a demonstrator told AFP the current unrest was unprecedented.
"Right now, this is first time since 1989 we have these protests in most cities," he said, asking not to be identified by name.
Press freedom advocates have also described an intensifying clampdown on critical voices in recent weeks, including the seizure of newspapers after printing.
In January, French freelance reporter Mathieu Galtier, 29, said he was expelled along with his colleague Maryline Dumas, 25. Galtier had written that eastern Sudan was "a volcano waiting to erupt".