Western Region to get new offshore shore-base facilities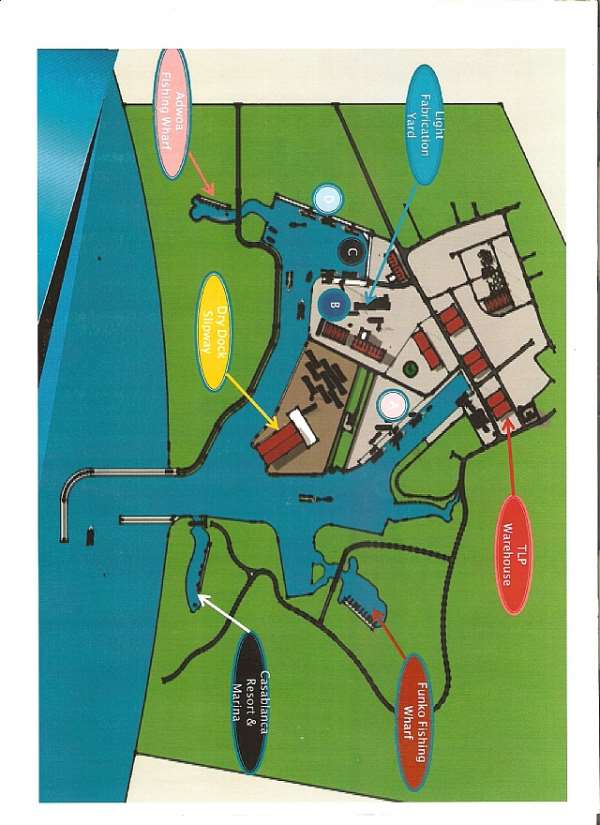 Takoradi, June 20, GNA - Ever since oil and gas were discovered in commercial quantities in the West Cape Three Points of the Western Region, there have been upsurge of supply vessels berthing at the Takoradi port to transact business.
In view of this, there had been massive congestion at the port thereby compounding the already overstretched facilities there.
Against this backdrop, a locally based company, Gulf Western Group in partnership with the Ghana Maritime Authority had initiated the move to establish offshore shore-base facilities at Funko in the Ahanta West District, to provide complementary services for supply to oil vessels.
The 120 million dollars investment project is expected to create 5,700 direct and ancillary service jobs for the local people in the next five years.
Speaking at a stakeholders' forum in Takoradi on Tuesday to explain the project to the stakeholders in the region, Mr Albert Obimpeh Abadi, Base Director of Funko Lagoon Development Board, said the project had been divided into three phases.
Mr Abadi noted that the Environmental Protection Agency (EPA) and the Military had undertaken environmental impact assessment and security audit at the designated site and given good recommendations for the project to take off.
The Base Director said the first phase of the project would cost million that would involve the dredging of the Funko lagoon, construction of six warehouses, dockyard and enclosed light and open fabrication yards.
The rest are drydock slipway, logistics centre with helipad for air-lifting services, turning point for supply vessels and fishing wharf for Funko and Adjua fishing communities.
The second phase would involve the construction of liquefied Petroleum Gas farm tanks and gas train that would connect gas pipelines to the Atuabo gas plant at the cost of million.
The third phase would involve the construction of marine engineering school to train people in petroleum courses as well as health facilities to administer quality healthcare to the people of Funko, Adjua, Apowa and other neighbouring communities, he.
Mr Abadi charged the youth in particular, to take advantage of the project, to acquire the necessary employable skills to make them competitive on the job market.
The project, which is expected to take off in September, is being funded by local financial institutions, individuals and directors of the Funko lagoon Development Board.
The Base Director hinted that private investors that desire to partner the implementation of the project would be welcomed.
He said it is locally based more hands are needed on deck to make it successful.
The Chief of Funko, Nana Kow Nkani IV expressed joy over the siting of the project in his traditional area adding that it would bring infrastructure development in the community and its environs.
He charged the company to abide by its pledge of employing youth in the area so as to speed up the socio-economic development of the community.
GNA