153 feared killed as plane crashes in Lagos: air chief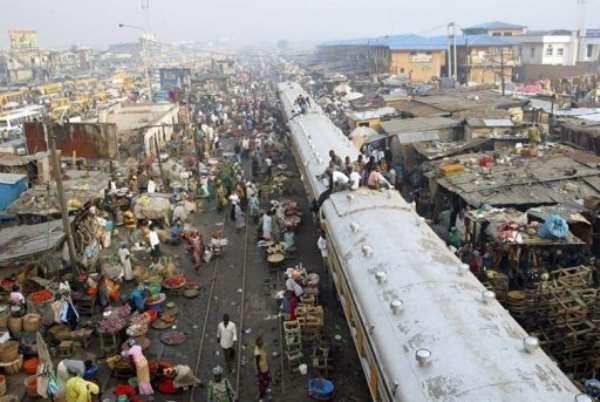 Commuters sit on coaches of a train in Lagos, Nigeria, in 2007. By Pius Utomi Ekpei (AFP/File)
LAGOS (AFP) - A plane carrying 153 passengers crashed Sunday in a densely populated district of Nigeria's economic capital Lagos, the head of Civil Aviation Authority told AFP, adding he feared none had survived.
"It was a Dana (airline) flight out of (the capital) Abuja to Lagos with about 153 people on board," Harold Demuren said. "I don't believe there are any survivors."
Lagos State police spokesman Joseph Jaiyeoba told AFP the plane went down in the Iju neighbourhood on the mainland of the city, where most of the city's population is concentrated. The crash happened near the airport.
A spokesman for Nigerian airline Dana confirmed one of its planes had crashed but could not immediately provide further details.
"I can confirm that one of our planes crashed today on the outskirts of Lagos," Tony Usidamen told AFP.
"We lost communication with the aircraft. We are going to issue an official statement."
Lagos, the largest city in Africa's most populous nation, is home to an estimated 15 million people.