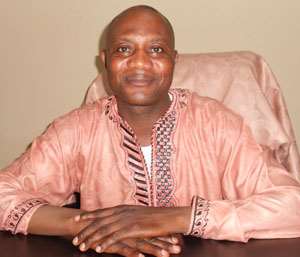 APOSTLE DR. De-graft Osei Kwame, founder and general overseer of Apostolic Faith Mission International has urged politicians and Ghanaians not to do anything that will jeopardize the peace of the country.
He called on civil society groups, Christians, Muslims and everyone else to do everything possible to safeguard the peace of the nation as we draw closer to elections.
In an interview with DAILY GUIDE , Apostle Osei Kwame urged politicians to desist from negative utterances that will inflame passions.
He said in view of the spate of unfortunate developments in the country which have the tendency to threaten peace and stability, he is organizing a crusade dubbed 'Ghana for Peace Crusade.'
Apostle Osei Kwame said the aim of the crusade is to educate the populace on the need to avoid violence and incendiary language which can derail the peace process and to promote brotherliness to ensure tranquil elections.
The crusade will be held in Accra, Kumasi, Sunyani, and Dunkwa in the Central region.
The apostle said Christians in the country are not doing enough to safeguard the peace of the nation. This he said is due to the fact that they are scared they will be chastised for speaking the truth.
He said, 'We should not be afraid as Christians to speak the truth. We should forget about the intimidation and insults that politicians will pour on us for telling the truth.'
'If as Christian we can't be bold and tell the truth then who else can say it?' he wondered.
He advised Ghanaians not to allow themselves to be used by politicians for their selfish gain.
Apostle Osei Kwame said war is not a good thing so politicians should stop trumpeting it. 'If we know the effects of war as a people, we will pray that it will never happen in our country.
He also urged pastors not to openly declare their political affiliation.
'Every pastor in the country has a political party he will for vote for but to openly declare it is wrong and does not speak well of you as a man of God,' he added.
By Cephas Larbi