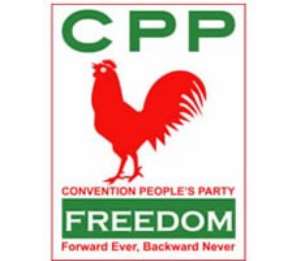 All is set for the congress of the Convention People's Party (CPP) in the Western Regional capital this weekend.
Two leading members of the party, Economist, Dr. Abu Sakara and Legal Practitioner, Bright Akwetey will battle for the Presidential Candidate slot.
The winner will represent the party in the December presidential polls.
Both men have being touting their achievements and contributions to the party founded by the country's first President, Dr. Kwame Nkrumah.
The party's Communications Director, Nii Armah Akomfrah said on Joy News Television's current affairs show, pm: EXPRESS that all logistical arrangements were complete for Saturday's congress.
He said the party has offered ample platforms for the two men to campaign to delegates ahead of the congress and that he does not anticipate any hitch.
One of the candidates, Bright Akwetey told show host Nii Arday Clegg unemployment will be the biggest issue he will tackle should he become President of the republic.
"My dream to create a very strong and progressive society where no Ghanaian will have any anxiety about the basic necessities of life; about work, food, shelter, clothing, accommodation, education, about health services -that is the Ghanaian dream. It must be pursued", Mr. Akwetey said.
On his part, Dr. Abu Sakara said assertion that the CPP has outlived its time is completely erroneous.