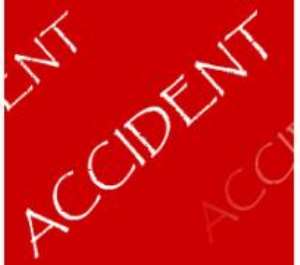 Adiembra (Ash) May 10 GNA – A seven year-old school girl was knocked-down and killed by a vehicle as she attempted to cross the Kumasi-Bibiani highway on Wednesday.
Alberta Donkoh died of her wounds whilst being carried to the Komfo Anokye Teaching Hospital (KATH).
A police officer at the Adiembra Police Station, who spoke to the Ghana News Agency on condition of anonymity, said the accident happened at about 1400 hours.
The girl had just come down from a passenger bus with the mother. As her mother was removing her luggage from the vehicle, the deceased attempted to cross to the road whilst a pick-up vehicle that was coming from the opposite direction run into her.
She was first rushed to the Nyinahin Government Hospital but was referred to KATH and died midway through the journey.
The driver of the pick-up, Abraham Osei, is being held by the police whilst the body of little Alberta had been deposited at the Toase Hospital mortuary.
GNA