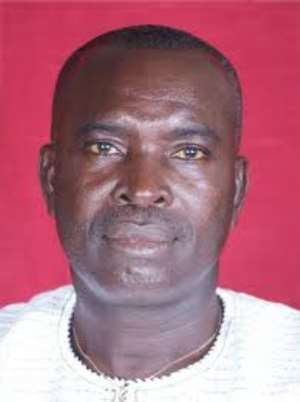 Tarkwa (W/R), May 2, GNA - Some 32 workers were on Tuesday presented with awards at the Western Regional celebration of 2012 May Day.
The award winners included Brother Samuel Mensah of the Timber and Wood Workers Union, Brother Kwame Anokye-Aidoo, Public Services Workers union, Sister Patience Maclean, General Agriculture Workers Union, Sister
Georgina Yeboah, Health Services Workers Union, Brother Harrison Cudjoe, Local Government Workers Union and Brother Kwesi Tandoh, Ghana Private Road Transport Union.
They were presented with citations, refrigerators and sound systems, among others.
The workers came from the various branches of the Ghana Trades Union Congress (GTUC) as well as the breakaway Industrial and Commercial Workers Union.
The companies that participated in the parade included Norpalm Ghana Limited, Ayiem Oil Mills Limited, Ghana Urban Water Company, Electricity Company of Ghana, GRIDco, and the Ghana Cement Works.
Mr Ellis Ankomah, Regional Secretary of the GTUC, who read the address of the Secretary General, said the congress was committed to consolidating the country's democratic process.
He said the congress would use due process in negotiating for the improvement in working conditions and remuneration for workers.
Mr Ankomah said the congress would play its part in ensuring peaceful elections and while express confidence in the Electoral Commission to deliver, he urged the government to provide the necessary support for free, fair and peaceful elections.
Mr Paul Evans Aidoo, the Regional Minister, said managers of the public Sector are required to keep expenditure under control and not to commit funds to unapproved projects.
He said this has the effect of keeping expenditures in check in order not to destabilize the currency with subsequent rise in inflation.
"Election or no election, government shall remain very resolute and prudent in its fiscal management so that we can all enjoy the benefits that will come out of this prudence", Mr Aidoo said.
He said it is important for everybody to recognize that the implementation of the Single Spine Salary Structure has seriously affected the national revenue levels considerably and therefore, judicious use of resources has become a necessary requirement.
Mr Aidoo said so far, no major incident in the Biometric registration had been recorded in the region adding, "let us congratulate ourselves for this feat and continue to uphold and tolerate dissent in our march towards total democracy".
GNA