Presby Moderator slams violence associated with biometric registration exercise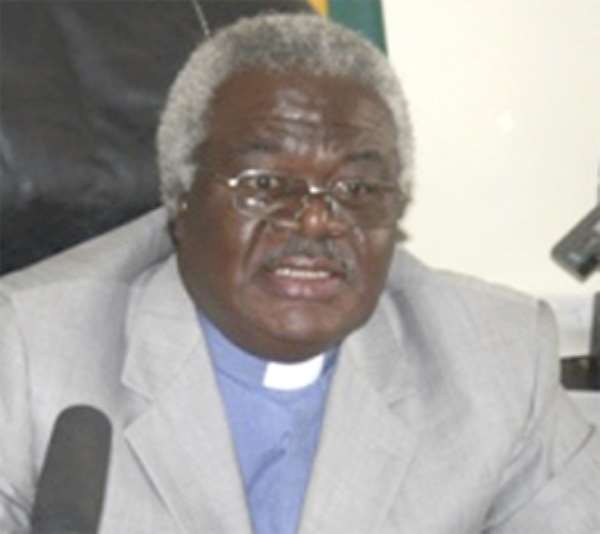 Accra, April 12, GNA – The Reverend Professor Emmanuel Martey,Moderator of the General Assembly of the Presbyterian Church of Ghana, on Thursday condemned the violence that has characterised the biometric registration exercise, saying "it is not necessary at all".
"It is not necessary at all for one to bid farewell to his or her family to go and register only to die," he stressed.
Rev Martey was speaking to the Ghana News Agency (GNA) in Accra, at the Hope Congregation of the Church at Nima in Accra, where the mission is holding a three- day crusade on the theme: "Holy Ghost in the 21st Century."
He said peace is of essence to the country's fledgling democracy though it does not come on a silver platter.
Rev Martey asked the political authorities to back their calls for peaceful elections with real evidence that they are really committed to the process.
He said the country's gloomy situation could change if Ghanaians allow Jesus Christ to make the difference in their lives.
"We need something to change this gloomy situation and for me the difference is Jesus Christ.
"If we want Ghana to experience peace then we need the resurrection power of the Holy Ghost that resurrected Jesus Christ from death."
He said peace would elude the nation if the country is not led by the Holy Ghost.
"Without the Holy Ghost there is no life. The power to lead us is the Holy Ghost," he emphasised.
Dr Lawrence Tetteh, a Ghanaian International Evangelist who is the Special Guest at the crusade told the GNA that the electoral peace the nation is seeking would be a mirage if Ghanaians fail to behave as ambassadors of peace, before, during and after the general election.
"Every Ghanaian must act responsibly and it is of essence that every Ghanaian becomes a peace advocate.
"Politicians should also not preach peace and act differently," he stressed.
Rev Lorna Khemchand, the Host Pastor said the crusade, which began on Wednesday is transforming the lives of people through the miracles people are receiving through the Holy Ghost.
GNA