IGP SHOULD UPHOLD LAW AND ORDER OR RESIGN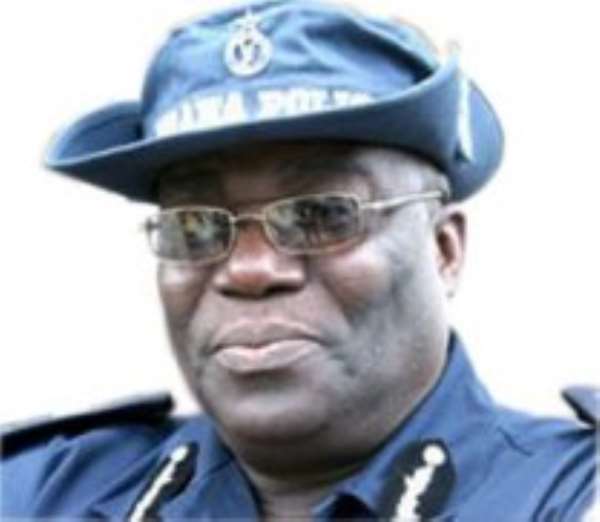 The New Patriotic Party is deeply concerned about the string of unfortunate statements being issued by the Inspector General of Police, Paul Tawiah Quaye, the latest being that the Police will remain neutral in the discharge of their duties in the ongoing biometric voter registration exercise
The Police Service have a constitutional duty of maintaining law and order, remaining on the side of the rule of law and dealing decisively with those who threaten the peace and stability of this country.
Thus far, the Police Administration's definition of remaining neutral has been to dissociate itself from district Police commanders who try apprehending known criminals bent on causing mayhem and disrupting the ongoing registration exercise, by placing a bounty on the heads of such criminals.
Remaining neutral has also meant the victimisation of the Police officer who defied the status quo by ordering the removal of former Greater Accra Regional Minister, Nii Armah Ashitey, from a polling station in Klottey-Korle where he was preventing known residents from registering to vote in the December polls.
What the Inspector General of Police is telling Ghanaians is that his officers should not apprehend anyone who breaks the law, so long as that person is a member of the ruling party. The police officers should rather standby and remain "neutral" whilst perpetrators of violence run riot throughout the country. Moreover, these actions are gradually killing the morale of our peace officers and putting the lives of law abiding Ghanaians at risk.
This statement by the IGP is unfortunate and most unprofessional and he should immediately retract this statement and take concrete steps to reinstate public confidence in the Police.
The IGP continues, by his actions and inactions, to show that he is not on top of the job. In this regard, the most honourable action to take is to resign and give way to an officer who has the courage and ethics to uphold the constitution and maintain law and order without fear or favour.
The leadership of the NPP, in light of this statement, wishes to serve notice to the IGP that if the police will not defend our members who have become victims of violence in the ongoing registration exercise, then we will be compelled to defend ourselves.
......Signed......
Kwadwo Owusu Afriyie
NPP General Secretary