Educationist urges religious leaders to promote unity through decent language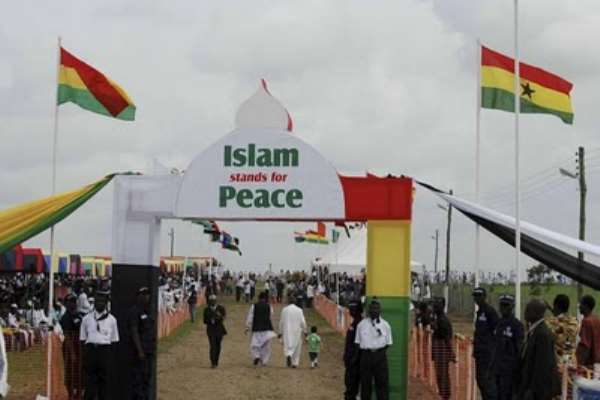 Accra, April 8, GNA - Dr Rabiatu Ammah-Koney, a Senior Lecturer at University of Ghana has appealed to religious leaders to make use of decent and polite language in their communication to ensure national unity.
This, she said could help avoid rivalry, political violence, bloodshed and tension which are triggered by mismanaged speeches on the part of some opinion leaders.
She said daily speeches of people had the potential of causing friction and conflicts in the society if they are not handled well.
"We the religious leaders should ensure decency in our language to unite the people of this country to bring about national holistic development," she added.
Dr Ammah-Koney said this during the 9th Greater Accra Annual Regional Conference of Ghana Muslim Mission at the weekend in Accra.
The event was on the theme: "Fostering National through Fair Speech-Role of Religious Bodies."
The objective of the annual event is to raise funds for development work in the community in which the mission operates.
The last two conferences were used to source funds to build a community library project, which is about 90 per cent complete.
This year's conference is earmarked to raise funds towards the conversion of the mission conference hall into an auditorium to serve the community.
Dr Ammah-Konney recounted the significant role religion plays in transforming one's character and promoting unity for national development.
She said religion is also capable of playing a crucial role of causing conflict in the society if it is not well managed, adding that no particular religion should under estimate the importance of another.
"No matter the religion one belongs to, he or she should be able to inter-relate and adapt to the existence of other religion," she said.
She advised religious leaders to be selfless, modest, sincere and help project a more positive image of the various religions in the country.
GNA