Malawi confirms President Mutharika's death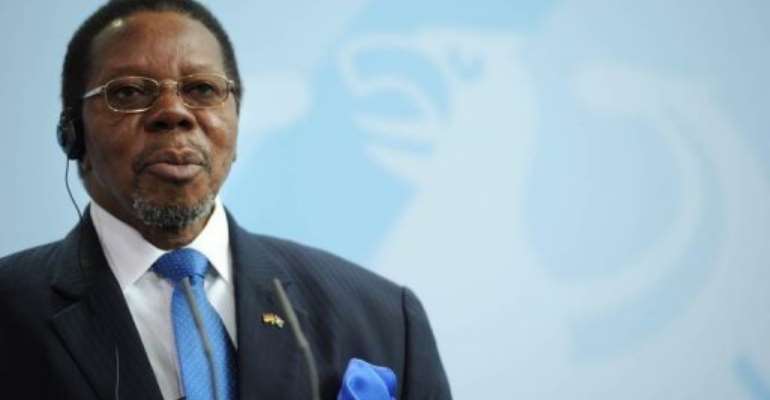 BLANTYRE (AFP) - Malawi's government on Saturday confirmed the death of President Bingu wa Mutharika, two days after political and medical officials said he had died following a heart attack.
"We are sad to announce that the president of Malawi, Bingu wa Mutharika has died," Bright Msaka, secretary to the president and cabinet, said in a statement read on state radio.
"The Milpark Hospital in South Africa has also confirmed his death. There will be 10 days of national mourning, and the constitution will be adhered to in managing the transition," he said.
Under the constitution, Vice President Joyce Banda is next in line for the presidency -- a shift that could bring dramatic political changes to Malawi after Mutharika expelled her from the ruling party in 2010 in a succession battle.
Banda went on to form her own party and became one of Mutharika's fiercest critics.
The confirmation of Mutharika's death eases fears of a political vacuum amid a backroom power struggle over the transition.