Parliament Approves First Tranche Of $3bn Chinese Loan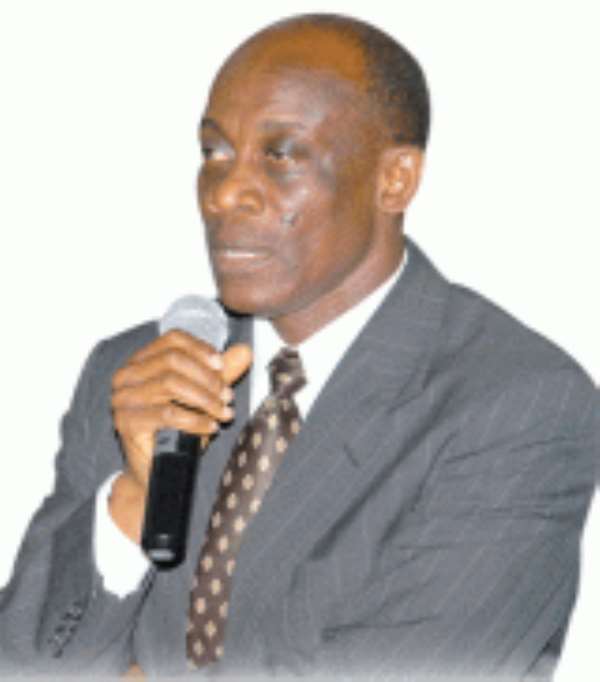 Seth Tekper - Deputy Minister of Finance and Economic Planning
Parliament Thursday approved the first tranche of US$850 million out of the US$3 billion China Development Bank (CDB) loan secured by the government for infrastructural development.
After this approval, the next hurdle is to give a legal backing to the Offtaker Agreement between the government and Unipec Asia Company Limited for the sale and purchase of Ghana's crude oil under the Master Facility Agreement.
Since early last year, the government started discussions with the CDB to secure a total of US$3 billion to finance ambitious infrastructural projects in some parts of the country, including the US$850 million Western Corridor Gas Infrastructure Project.
The projects involve the construction of the Western Corridor gas infrastructure project, which comprise the construction of offshore processing plant, onshore trunk pipeline, retrofitting of the Tema Oil Refinery (TOR) to enable the processing of natural gas liquids as well as the construction of a gas processing plant, which will now be sited at Atuabo.
It will also include a US$200 million Takoradi Petroleum Terminal to be developed by the Bulk Oil Storage and Transportation Company (BOST) and the US$150 million Western Corridor "Oil Enclave" Toll Road to be developed by the Ghana Highway Authority.
The Minister of Finance and Economic Planning, Dr Kwabena Duffuor, told the Daily Graphic shortly after the approval of the agreement that the government had prepared the ground for the quick application of the funds.
He said the funds would become readily available shortly after Parliament approved the Offtaker agreement by the close of Thursday.
The Parliamentary Committee on Finance, and Energy, by a majority decision respectively recommended the loan agreement for approval on Wednesday, February 22, 2012, which Parliament subsequently approved on February 23, 2012.
Last December, the International Monetary Fund (IMF) and the World Bank raised Ghana's eligibility to borrow on commercial terms from $700 million to $3.4 billion.
Meanwhile, the Ghana National Gas Company Limited yesterday confirmed that it had moved the site for the gas processing plant to Atuabo for operational reasons.