Advocate for measures to improve security on campus – Researchers tells newly elected KNUST SRC executives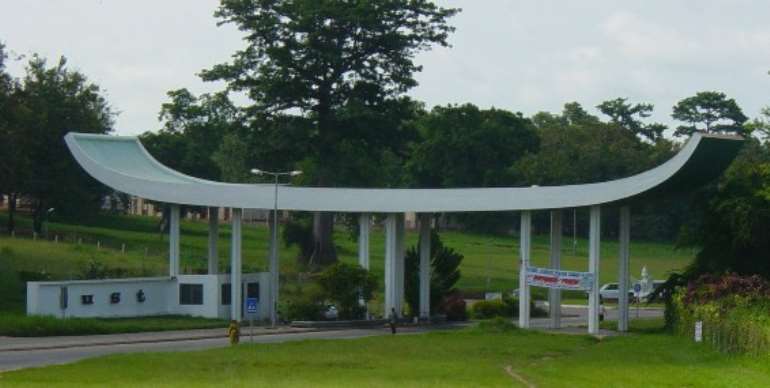 Newly elected Student Representative Council executives at the Kwame Nkrumah University of Science and Technology have been encouraged to take seriously concerns about poor security on campus and take steps to ensure the situation is improved. A highly competitive contest for various positions in the 2012/2013 academic year SRC executive body came to an end on Tuesday with KNUST Local National Union of Ghana Students President, Ebenezer Bonsra winning the presidential slot ahead of 11 other candidates, while out - going president of the College of Arts and Social Sciences, Kofi Bediako, placed second, according to provisional results declared by the KNUST Electoral Commission.
Adolphine Segbedeku, Priscilla Asare Debra and Jennifer Osei Bonsu completed the list of elected executives, winning the positions of General Secretary, Treasurer, and Women's Commissioner respectively. In a letter to the newly elected executives, Leader of a campus based research team, Research Associates – Joseph Opoku, pointed out to the incoming SRC President that though security concerns were high on the minds of most students as the major concern that they want the incoming SRC executives to help address, his campaign policy document had no suggestions on how he would use the office to help improve security on campus.
A survey conducted by Research Associates ahead of the SRC elections revealed that the most pressing concerns on the minds of students which they want the incoming SRC executives to focus attention on addressing is security, with about 48.1 percent of respondents to an opinion poll question mentioning that. Joseph Opoku noted in his letter that though the security problem is one that goes beyond the capacity of student leadership to resolve, the SRC President's role in pushing for the implementation of policies that would make campus safer than it is currently cannot be over emphasized. He encouraged the incoming SRC executives to pick on various ideas of fellow SRC presidential candidates, in order to deal with cases of armed robbery, theft of valuable items during examinations, poor lightening at various spots at night, among others.
The letter also encouraged the newly elected SRC executives to think through the concerns of poor security, and come up with even more pragmatic strategies which he could advocate for, in order to improve upon the safety of students. Proposals including the putting up of more street lights with money from the SRC development fund, advocate for the increase in the number of security personnel, push for joint night police and military patrols on campus, increase education on security tips for students, among others, are a few of those suggestions that came up in the course of the campaigning period to help improve upon security on campus.
Attached is the full letter sent to the SRC President elect by Joseph Opoku