KRIF Ghana laments high cost of doing business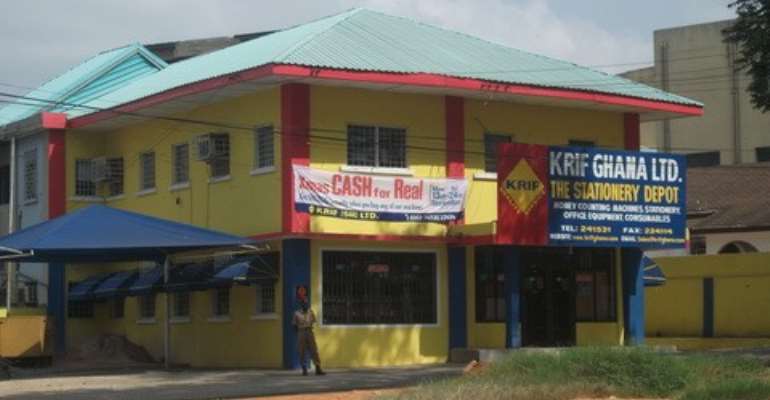 KRIF Ghana Limited, distributors of stationery and money counting equipments is lamenting the high cost of doing business in the country.
The company which has over the years successfully positioned itself as a market leader in sourcing and distributing world class products says despite the conducive business environment there is still a lot more to be done if Ghana is to become the gateway to West Africa.
Managing Director, Kennedy Okusan in an interview with Joy Business said immediate action must be taken to protect businesses in the country.
"The high cost of running business where the high cost of running business includes high tariffs, imports, bank interest rates… so really cost of running business here is on the steep side," he said.
Mr Okusan was speaking to Joy business during a visit by a delegation from the Spanish Embassy.
The Spanish Commercial counselor, Jorge Villegas said the country needs to improve on information flow.
"The first problem we encounter is the lack of information. Maybe other countries do not find that problem but for us it is.
"…One of the things that you need for doing business is information and getting information [here] is difficult especially for us who have just started.