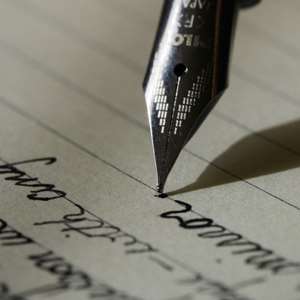 First of all, I would like to take this opportunity to express my condolence to the family and Authorities of the Fiave Seventh Day Adventist (SDA) Junior High School in Ho of the death of a 14-year-old JHS one pupil, Gorni Etornam who collapsed and died at Volta Regional Hospital in Ho.Our prayers are with the family and we pray that the almighty God keep the soul of this young Ghanaian girl in his eternal bosom.
Not long ago, Nana Addo had a lecture on the evening of an Islamic holiday. Though the office of national chief imam was duly informed, the NDC and its senseless apologists tried to pitch Nana Addo against our Muslim brothers/sisters with their characteristic vile propaganda.
However, on the day we marked the 55th anniversary of our nation's attainment of independence, Atta-Mills, together with a plane-load of his campaign financiers, disguised as businessmen/women, enplaned to America.
Personal experience at 'Gyandu Park'
This annual routine of parade by school children and the security services has been with us since the days of independence, which mean, it was actually instituted under the reign of Ghana's first president, Dr.Kwame Nkrumah. This day has been a special day of pride for every school child who is lucky to be selected amongst his/her peers to represent their school at the parade.
I can recount personal experience of being a part of my school's contingent at the good-old Gyandu park in sekondi, during my wonderful days at the famous saint john's school at Baka-Ekyir in Sekondi.The greatest joy of it all was when we were used to bussed to the regional office where we were always refreshed with volumes of fanta/coca-cola, meat-pie etc.The refreshments used to be so gargantuan to the point where we actually had some reserve with us back to campus.

During all those years, both parents and pupils really relished the occasion, eventhough very little was told us about the real significance of the day except Dr.Kwame Nkrumah gargantuan declaration of our nation's independence from colonial rule, at the old polo grounds.
Opposing 6th March under Kufuor
Now, this annual ritual continued and it was fully participated and relished by all Ghanaians, until the year 2008, when all the pseudo-socialists forces in our country were marshaled to vociferously oppose Kuffuor's administration on all fronts. the studios of Ghana's version of radio Rwanda(radio gold) was turned into a boxing ring, where these self-acclaimed socialists were the boxers,time-keepers,referees,ring announcers, spectators and even pop-corn vendors!!!
Those were the days characters as Kwesi Pratt, Tony Aidoo, A.B.A Fuseini and a complete ignoramus buffoon Alhaji Bature, were having a field day heaping all sorts of insults on Kufuor, under whose tenure Ghana witnessed the birth of some of the most comprehensive social intervention policies ever embarked upon in our nation's history, though he is of the center-right ideology, was described by a character as Kwesi Pratt as a president with the intelligent quotient (IQ) of a 3year old baby.

A country that was having a an inflation figure of 18% after bringing it down from nearly 50% inherited in the year 2000,was described as a failed state. A record cocoa production of 700,000-tons, schools kids enjoying free bus rids to and from school, expectant mothers enjoying free both pre and post natal care, thousands of our nation's youth given a means of livelihood through the NYEP, abolishing of once deadly cash-n-carry in our health delivery etc., was described as a failed state by the likes of Tony Aidoo and Kwesi Pratt.
For the love of political power
These people, for the love of political power so they could come and enhance their personal welfare, gain access to diplomatic passports and get their children juicy government appointments and send the rest to Britain and America to have university education, courtesy, free cash from the castle, simply threw caution to the wind and embarked on total demolition exercise.
Now, I remember during the 6th march celebration of 2008, some school children unfortunately pass-out at the parade grounds in Accra, and instantaneously, it became the chewing-stick for this group of highly anti-establishment bigots. Their response to that unfortunate incident was that we have been marching for over 50years and absolutely nothing good has come out of it and because our leaders have stopped thinking, we continue to put the lives of our future leaders at risk by making them stand in the scotching sun for no sensible reason.
NDC shameful post 6th March propaganda
Now, I was very busy doing other things on the morning of Ghana's 55th independence and therefore couldn't follow the events from the independence square. As a result, I did not see with my eyes, and for the very first time, the unveiling of this so-called "gbonyo" special force within the Ghana army.Infact, if had had a fore knowledge of that spectacular spectacle, I wouldn't have missed it for all the rice in china.

So, I was peacefully resting on my bed on the morning of Wednesday,7th March,2012,when I heard these 'koliko' NDC serial callers talking about a special force that was outdoored,with the expressed purpose of putting fear into nation-wreckers and also serve as Atta-Mills' preparedness to deal ruthlessly with so-called "all die be die" adherents. Not long after hearing those NDC bigots exhibiting that amazing levels of bigottery,I heard that Elvis Afriyie-Ankra had also boomed on another network that this "special force" has been put together to actually target the menace of "all die be die" during the December elections.
I then tuned-in to Ghana's radio Rwanda (radio gold) and there he was, the boy with a golden dental formula, shinny cranium, puffy cheeks, massive neck and now filthy rich Samuel Okudzeto-Ablakwa, also shooting his mouth at all angle and in different directions over a number of issues, one of which happened to be the brouhaha over the "special force".
Okudzeto-Ablakwa, in my view, was a bit sensible with his answers to question about the establishment of the now controversial "special force". He rather asked Ghanaians to see this unit of the Ghana army in its broad context of Ghana's preparedness to strategically position itself for the uncertainties that normally come with the discovery of oil. But trust Sammy not to delve into his usual diabolic character which is a common denomination underlying the thinking of all NDC people.
Samuel Okudzeto-Ablakwa, who speaks for the government and ultimately the president, who is the commander-in-chief of our nation's armed forces, was also caught up in this frenzy of dealing with "all die be die" with this 'special forec'.Though he was a bit circumspect.
Pratt never fails to disappoint
I then tuned-in to Metro-TV's 'good morning Ghana' to hear what Kwesi Pratt was going to say about both the collapse of over 50 school children on parade grounds across the nation and the storm over the unveiling of the 'special force' in the light of his unconditional love for Atta-Mills, and I was never disappointed.
He was in full-flight and bamboozling his way through the submissions of Otiko Afisa Djba (NPP national women's organizer).he said the passing-out of over 50 school children on various parade grounds across the nation wasn't a bit deal and that the significance of the day alone should serve as a motivation for these school kids to die for their nation.
Here is a man who, just a little over 3years ago, was calling for the abolishing of this very same independence day parade and describing it as absolutely senseless act of torturing our school children, was vociferously defending it with every sinew in his hypocritic mouth. Again, he vehemently defended the formation of the 'special force' and heavily castigated those who were raising issues with it. He even on further to justify this 'special force' by making copious references to "all die be die".
However, spokesman of the Ghana armed forces,Col. Mbawine Atitande says this special force is not meant for the purpose that the government's spokesperson is claiming they are meant for.So,now who do we believe?
Ghana's 'koliko' 'navy seals'
Now, if we have this "special force" in the Ghana army, then why did Atta-Mills say we couldn't contribute personnel to intervene in the Ivorian crisis? We have this so-called American-style "SEALS UNIT" of the Ghana army and they have sat aloof for all this while and allowed armed-robbers to make all our nation's major highways a complete no-go area for travelers at night?
A frightening number of 51 school children collapsing on 55th Independence Day celebration, is a clear indication that these children went to the parade grounds on empty stomachs as a result of current harsh economic conditions since "soldiers don't march of empty stomachs". Consequently, saint Atta-Mills must rather focus his attention on fulfilling his 2008 delusional campaign promises.
Justice Abeeku Newton-Offei
E-mail: [email protected]