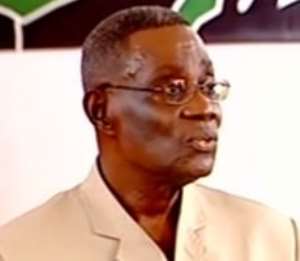 President Mills has declared falsehood and insults will not win any political party the December election. Rather, the President says the election will be won based on the achievements of a party for which his government has the upper hand.
President Mills says he is satisfied his achievements and the transformation the country has witnessed in his three-year rule is being recognized by the outside world.
He was speaking to journalists upon arrival from his week-long visit to the United States.
"If we continue along the path that we have laid for ourselves, we surely will win the 2012 elections but no one can win the elections with falsehood and insults; they are incompatible with victory and we want to make sure that we let the people of Ghana know what we have done and I am sure that they have already a big improvement in their lives and we will continue to ensure that there is more development as time goes on," he stated.
President Mills said his government would not be distracted by the elections.
Meanwhile, Local Government Minister, Samuel Ofosu-Ampofo is challenging political leaders including President Mills to not only scold officers who use foul language on public platforms, but also move a step further and openly reprimand them.
He believes such reprimands will at least prove they do not condone such acts and thereby discourage the practice.
Mr. Ofosu-Ampofo who was speaking to Joy News, described as appalling the rate at which people are denigrating the reputation of others in the name of politics.