US sends suspected pirates to Seychelles for trial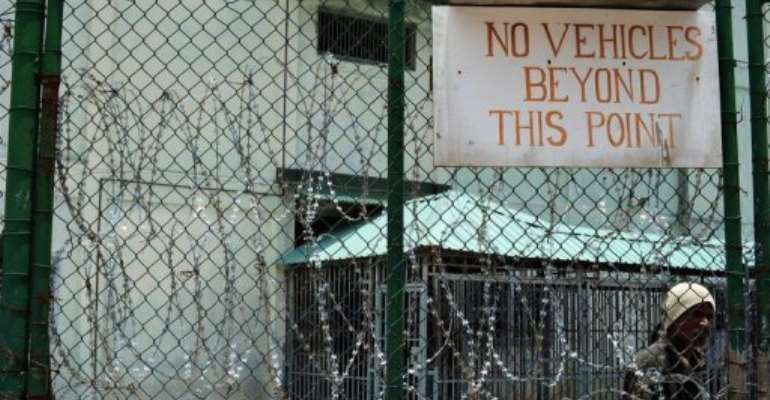 VICTORIA (AFP) - US armed forces have handed over 15 suspected Somali pirates, captured during a rescue operation to free Iranian fishermen in the Arabian Sea, for trial in the Seychelles, officials said Wednesday.
The Indian Ocean archipelago agreed to accept the suspected pirates with the men handed over "last night at the airport," said Seychelles presidential spokeswoman Srdjana Janosevic.
The men were captured in January after the US navy saved 13 Iranian fishermen held hostage for weeks in the Arabian Sea, a rescue welcomed by Tehran amid heightened tensions with Washington.
"Seychelles has today the highest percentage of Somali pirates in detention anywhere, amounting to 20 percent of its total prison capacity, which represents a huge burden on the prison system," a government statement Tuesday read.
"However, by accepting an additional 15 pirate suspects, Seychelles wishes to send a clear signal to the international community that it will continue to do its utmost in the fight against piracy," the statement added.
The Seychelles "will not permit their (pirates) villainous acts to continue to be perpetuated with impunity," Minister of Home Affairs Joel Morgan added.
US State Department spokeswoman Victoria Nuland thanked the Seychelles, praising its role in supporting anti-piracy efforts.
"We appreciate the Seychelles' regional leadership on counter-piracy, as seen in their willingness to prosecute and incarcerate Somali pirates," Nuland said.
The 15 Somalis join more than 1,060 other suspected pirates facing justice in more than 20 countries across the world.
Somalia has been ravaged by a relentless conflict since 1991, and a lack of effective central authority has allowed pirate gangs, extremist militia and other armed groups to control mini-fiefdoms.
The international community last month launched a new attempt to restore stability in the anarchic country at a meeting with Somali leaders in London, where the Seychelles appealed for more support against piracy.
It plans to create an intelligence coordination center against piracy, but wants convicted pirates in its prisons to be transferred back to Somalia.