Egypt begins trial of 3 prominent secular activists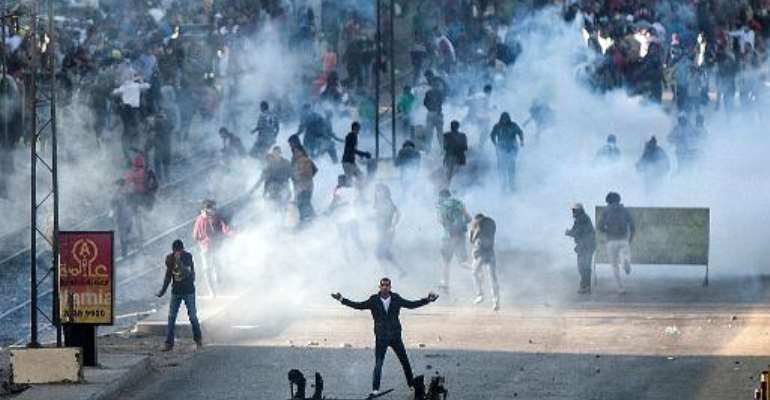 Cairo (AFP) - Three prominent Egyptian secular activists went on trial on Sunday charged with participating in a violent protest, following a restrictive new law that has sparked international criticism.
The trial of Ahmed Maher, Ahmed Douma and Mohammed Adel is the first of secular activists since Islamist president Mohamed Morsi was deposed by the army in July. Adel is being tried in absentia.
Rights groups see the trial as a widening of a crackdown on protests by the authorities, who until now have been targeting Islamist supporters of Morsi.
The three activists are accused of several charges including assaulting police officers and joining a protest without seeking a police permit as required by the new law.
Both Maher, the founder of the April 6 youth movement that led the 2011 revolt against Hosni Mubarak, and Douma denied the accusations.
"We will pursue our struggle inside and outside (the prison), the authority which is using the judiciary to put us in jail will fall," Douma told AFP.
An AFP reporter said that representatives of the European Union were present at the proceedings in a Cairo court.
The court took a one hour recess soon after it started the hearing.
Maher and Douma were arrested after Maher's supporters allegedly scuffled with policemen outside a Cairo court on November 30, as Maher handed himself in for questioning on suspicion he had organised an illegal protest.
All three defendants were leading dissidents under Mubarak, and supported the military's overthrow of Morsi.
The passage of a law on November 24 that bans all but police-authorised protests has angered secular activists who had viewed the military-installed government as a lesser evil than Morsi's.
The United States and human rights groups have expressed concern about the new law, which was introduced after Egypt lifted a three-month state of emergency to stamp out unrest by Morsi's supporters.
The crackdown has killed more than 1,000 people and thousands more, mostly Islamists, have been arrested.