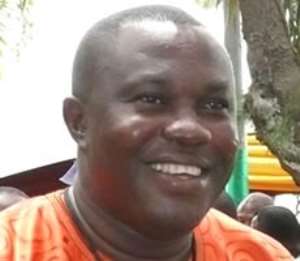 Parliament has amended the Local Government Act, 1993, (Act 462) to enable geographical areas which are not single compact settlements to be declared municipalities.
The amendment will enable the Electoral Commission to remove the geographical limitation on the declaration of an area as a municipality.
The current law requires that in making recommendation to the President for the establishment of a municipality, the Electoral Commission should consider whether the geographical area to be declared a municipality consists of a single compact settlement with a minimum population of 95,000 people.
That implied that where a geographical area is a single compact settlement but does not have a population of 95,000, that area cannot be declared a municipality.
That, according to the memorandum accompanying the amended bill, created a problem where a geographical area consisting of a number of contiguous compact settlements which together had a population far in excess of the 95,000 could not be declared as a municipality.
That requirement was, therefore, an impediment to the creation of municipalities and limited the geographical areas which could be declared municipalities.
Local Government Minister, Mr Samuel Ofosu-Ampofo, moving the motion for the second reading of the Local Government (Amendment) Bill, 2012, which was passed under a certificate of emergency, stated that provision in the existing law was inimical to the development and progress of the decentralisation process.
Presenting the report of the Local Government and Rural Development Committee on the bill, Mr Dominic Azimbe Azumah, Chairman of the committee, said the amendment was being made to create eight new municipalities and also cater for eight existing municipalities created in 2004 and 2007 to streamline issues.
"If the amendment is not made, a number of municipalities created in 2004 and 2007 could be declared null and void," he said, explaining that the situation had occurred due to the fact that these municipalities which were created were not single "compact settlements" and did not fulfill the strict legal requirements.
Mr Azumah said it was revealed during discussions that if the amendment was effected, the population factor could be used to define a municipality so as to be consistent with the definitions of district and metropolitan areas.
He explained that currently there were tiers of assemblies, that is metropolitan, municipal and district assemblies with the key and consistent distinction among them being the population size.
He said the degree of geographical dispersion was not consistent in the status of the assemblies, explaining that while each metropolis had a minimum population of 250,000, each municipal assembly had 95,000 and each district assembly 75,000.
Mr Azumah added that strangely, and against the norm of consistency, the municipal assembly alone was expected to have in addition to the population size, a certain distinction of geographical dispersion which must constitute a single compact settlement.
Since the amendment was done under a certificate of emergency, it was taken through the second reading, consideration and the third reading stages and passed.