'It's time to bring back the CPP' - Akwetey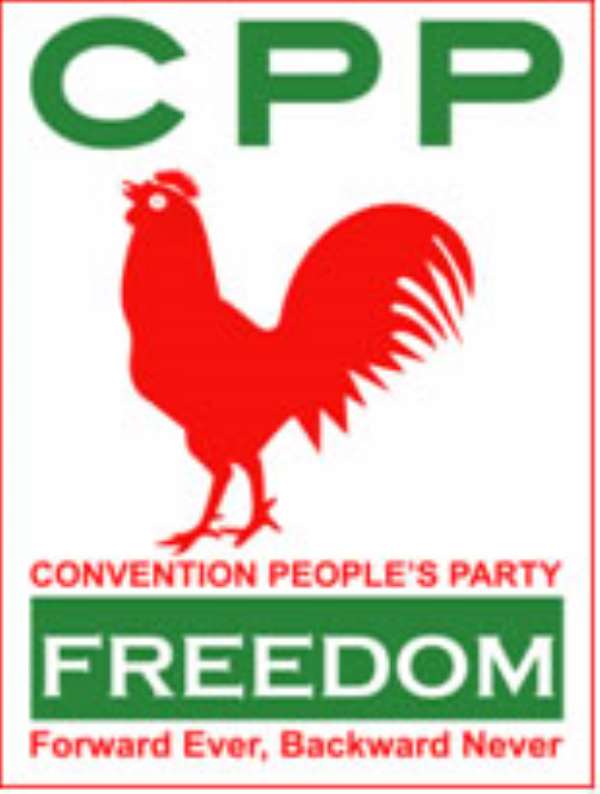 Accra, Feb. 2, GNA – Mr Bright O. Akwetey, an aspiring flag bearer of the Convention People's Party (CPP), on Thursday said it was time to reposition the party as the most capable builder of the modern unitary state.
He said it was time to bring back the CPP to its historic role as the formidable political organization that promoted Pan-Africanism, African Unity and integration, African self-determination and self-confidence.
"It was the party that once steered an industrializing economy and propelled the creation of an inclusive, caring and unified nation called Ghana," Mr Akwetey told the Ghana News Agency in Accra.
He said "Our wandering in the political wilderness since February 1966 and December 1981 have taken too long, and have had a negative toll on the advancement of Ghana's and Africa's joint development and influence in global affairs."
Mr Akwetey said the people of Ghana were craving for the CPP's quick return to government to build a more vibrant and resurgent nation.
He said it was in response to this important call to duty that he had decided to offer himself to the CPP to be elected as the flag bearer for the December elections.
Mr Akwetey said his decision was informed by the conviction that the CPP was best placed to change the "architecture of representation in parliament and the leadership of government by our President."
"We have an admirable group of leaders dedicated to putting the interest and aspirations of the party and its members first, and over and above their individual agenda," he said.
Mr Akwetey said the December elections offered the CPP a real opportunity to restore its historical fame as the best organized party that commanded the popular votes in general elections because it had the trust and confidence of its members and the teeming majority of Ghanaians.
He said Ghana and Africa needed the leadership of the CPP to inspire and restore the commanding heights of influence in world politics and influence.
"I offer myself as a capable flag bearer with an unquestionable integrity to fight corruption, strengthen our state institutions, and promote a great alliance of progressive citizens that would inspire confidence in Ghanaians to believe in the CPP as the most attractive alternative to the NDC and the NPP," he said.
"We must make a clean break with divisionism and pursue policies that would transform our dear motherland into a modern, caring, strong and democratic nation," Mr Akwetey added.
GNA