Banks loan Gabon 13.7 mn euros to process timber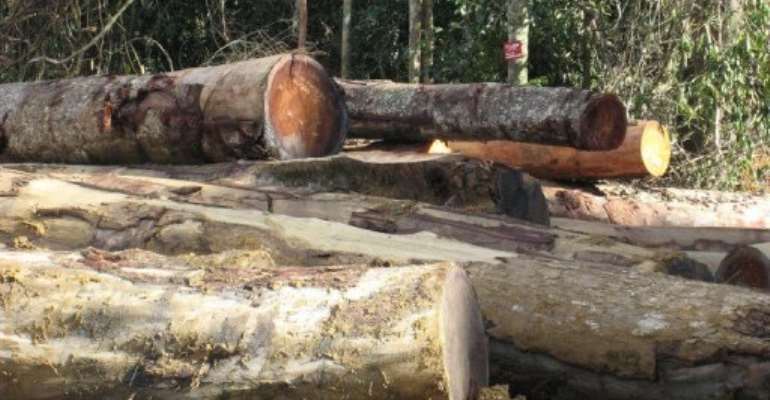 LIBREVILLE (AFP) - The National Wood Company of Gabon (SNBG) has obtained a loan of 13.7 million euros ($18 million) to help in building a plant to treat timber at Libreville's port, Owendo, officials announced Friday.
The Development Bank of Central African States is providing eight billion CFA francs (12.2 million euros) and the private Ecobank, which operates in west and central Africa, is lending the remaining one billion (1.5 million euros), according to documents given to the press.
The overall loan of nine billion CFA francs is a part of 34.9 billion CFA francs (54 million euros) destined for the construction of a factory complex at Owendo, which the SNBG will finance to the tune of 80 percent with its own funds.
The equatorial African country is densely forested with prized woods, which it formerly exported as lumber for processing in other countries, but President Ali Bongo Ondimba announced in November 2010 that he was banning the export of tree trunks and planned to promote a local wood treatment industry.
The complex at Owendo will consist of three factories, one for splitting the wood, with a sawmill and a workshop for cutting and laminating wood products. In the long term, it will create almost 450 jobs, according to the promoters.
The Gabonese authorities last September inaugurated a vast Special Economic Zone at Nkok, 30 kilometres (19 miles) from Libreville, dedicated to making wood products.
Before the export ban, wood accounted for six percent of Gabon's gross domestic product, excluding oil, and the lumber industry was the main private employer in Gabon, accounting directly for 15,000 jobs and indirectly for 5,000 more.