DSP Tehoda remanded; charged for stealing cocaine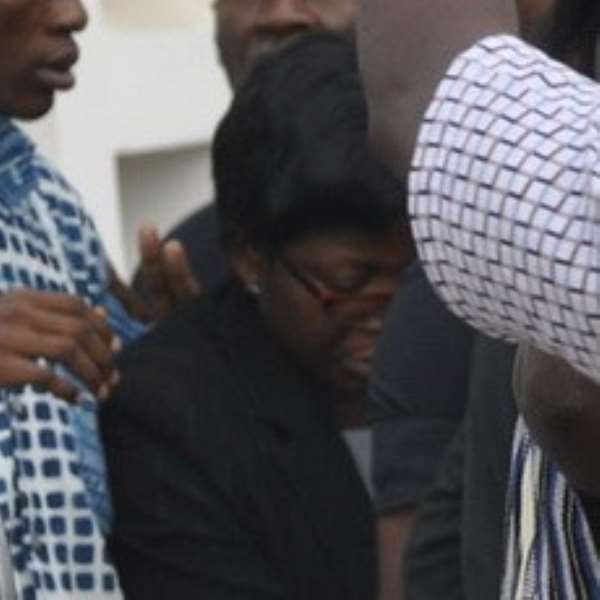 A Circuit Court has remanded embattled police chief DSP Gifty Mawuenyega Tehoda in prison custody to reappear February 6, 2012.
She has also been charged with abatement of crime and stealing of cocaine.
Joy News' Sammy Darko reported, counsel for the defence, Oliver Dzeble was not present when the court remanded DSP Tehoda.
Another lawyer who held in brief for Dzeble, offered no objection.
Tehoda has for weeks shuttled between the custody of the BNI and the court in an attempt to gain her freedom, after she was accused of swapping cocaine exhibit with baking soda.
She was granted bail last week Thursday only to be rearrested the following day by the BNI.
According to Darko, DSP Tehoda was in tears when she was led out of the court room to prison custody.