Last-ditch talks to avert Nigerian oil production shutdown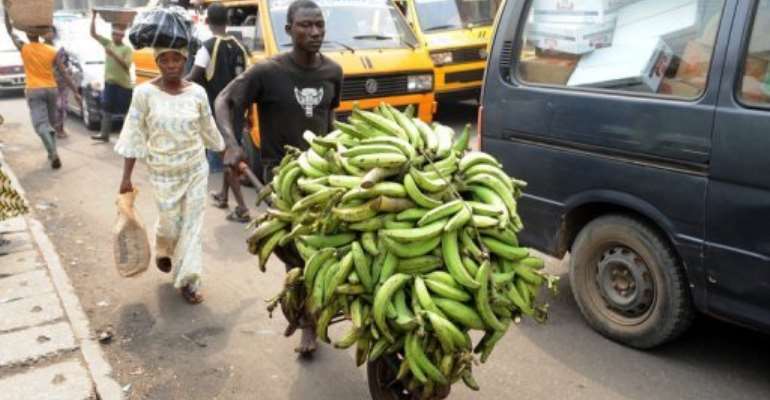 ABUJA (AFP) - Nigerian unions vowed Saturday not to budge on their demand on fuel prices, setting up a showdown with the government before negotiations to end a week-old strike and avert an oil production shutdown.
The talks set for Saturday evening at the presidency come after the country's unions called for a weekend suspension of the strike and protests that had shut down the country since Monday, prompting Nigerians to rush to stock up on food.
The government enters the talks under intense pressure after the country's main oil workers' union threatened to bring a halt to crude production from midnight by withdrawing its members from platforms if a deal is not reached.
The two main labour confederations, Nigeria Labour Congress and Trade Union Congress, held meetings of their executive councils on Saturday and decided to stick to their demand that petrol prices return to pre-January 1 levels.
"We are continuing with the national strike until the prices are reverted to 65 naira per litre ($0.40, 0.30 euros)," Denja Yaqub, NLC assistant secretary general, told AFP.
"If there's any negotiation at all to be done, the negotiation will only start when the price has gone back to 65 naira. We are going to convey the same position to him (President Goodluck Jonathan) tonight."
A source from the TUC said it had decided on the same position.
The move by Nigeria's government to end fuel subsidies abruptly and without warning on January 1 sparked the strike and brought tens of thousands of people out into the streets in protest over the past week.
The move caused petrol prices to more than double overnight, from 65 naira per litre to 140 naira or more.
Nigerians rushed to markets on Saturday to take advantage of the break in the strike to stock up on food, but they found prices had often tripled -- a mix of sellers taking advantage of high demand and the result of increased transport costs.
"All the same, we still have to buy because we have to eat," said Olabisi Adekoya, a 36-year-old mother of four at a Lagos market.
Long queues also formed at petrol stations, with some even running dry.
Government officials and economists say removing subsidies was essential and will allow much of the $8 billion per year in savings to be ploughed into projects to improve the country's woefully inadequate infrastructure.
But Nigerians are united in anger against the scrapping of subsidies, which they view as their only benefit from the nation's oil wealth. There is also deep mistrust of government after years of blatant corruption.
The main protests in major cities in Africa's most populous nation have been largely peaceful, though at least 15 people are believed to have been killed in various incidents.
Police have been accused of shooting dead at least two people, including one in the economic capital Lagos, while at least two others were shot dead as authorities and protesters clashed in the northern city of Kano on Monday.
A riot broke out in the central city of Minna on Wednesday, leaving an officer killed and several political offices burnt, but the cause of the violence was not clear.
In Benin city in the south, a mob burnt part of a mosque complex on Tuesday while at least five people were killed and some 10,000 displaced as Muslims neighbourhoods were targeted.
The strike and protests have put the government under mounting pressure as it also seeks to stop spiralling attacks blamed on Islamist group Boko Haram, which have raised tensions and led to warnings of civil war.
More than 80 Christians have been killed in bomb and gun attacks in recent weeks, most of them attributed to Boko Haram, in a country roughly divided between a mainly Muslim north and predominantly Christian south.
Late Friday, gunmen attacked two pubs in the northern cities of Yola and Gombe, killing four people and wounding a police officer. Scores of such attacks have been attributed to Boko Haram.
Adamawa state, where Yola is located, also holds governorship elections on January 21, and election periods in Nigeria often provoke violence.